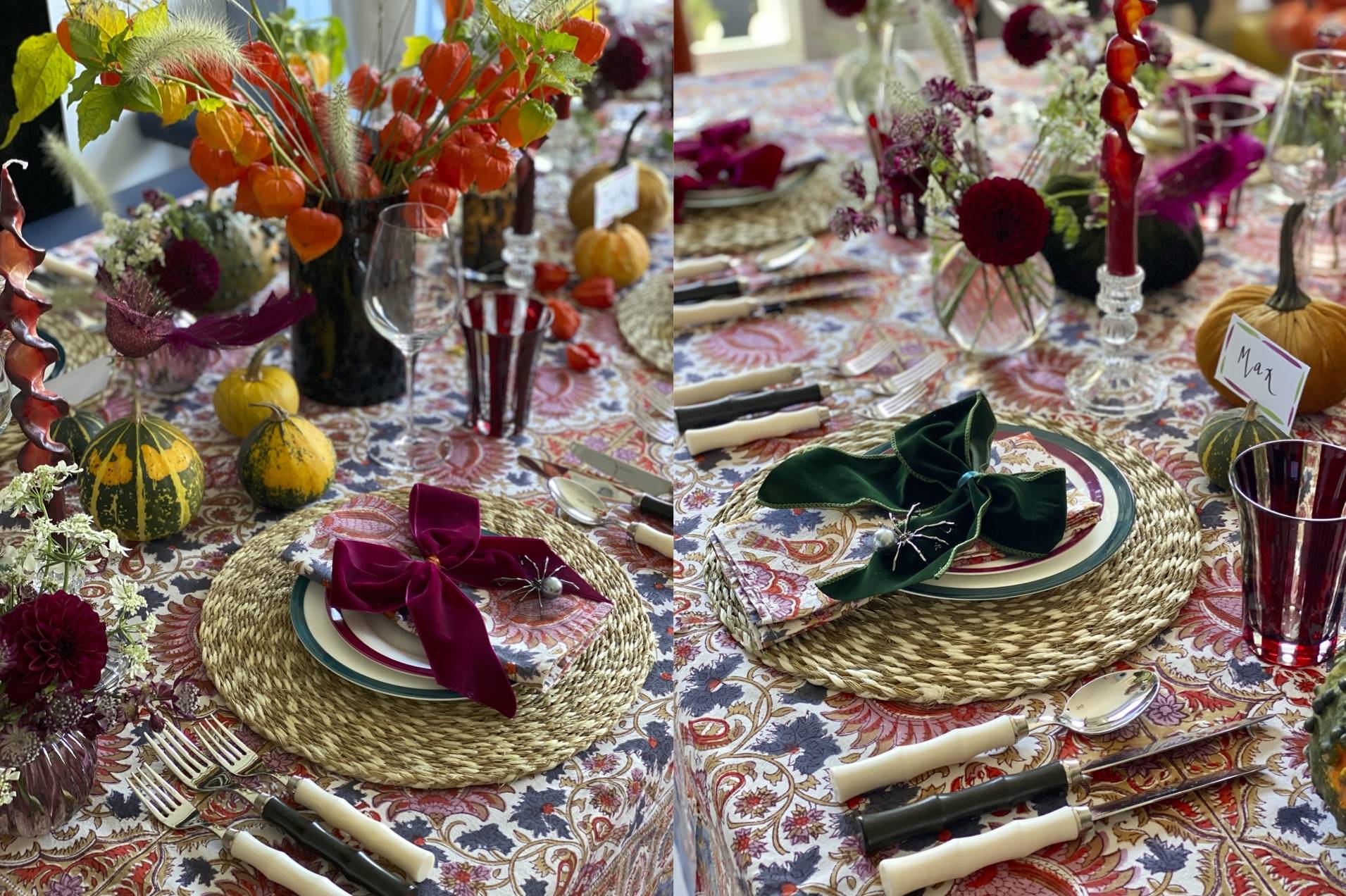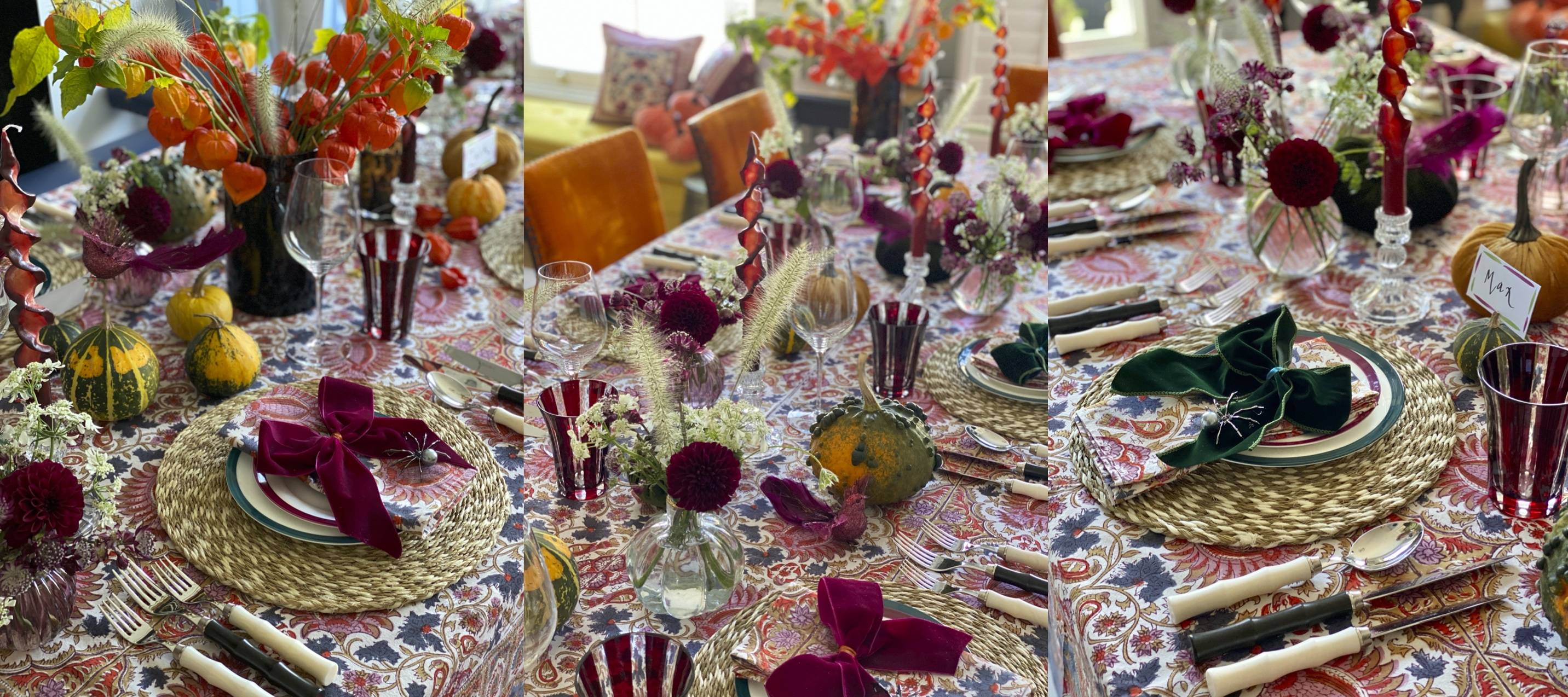 AUTUMN CELEBRATIONS WITH LAY
LAY London is here to bring decadent décor, vibrant tones and rich textures to the table, this autumn.
From floral linens in leafy gold and pumpkin tones, to gorgeous gourds and plush velvet napkin bows, LAY is here to add some autumnal magic to your hosting,
for tables of just six people and upwards.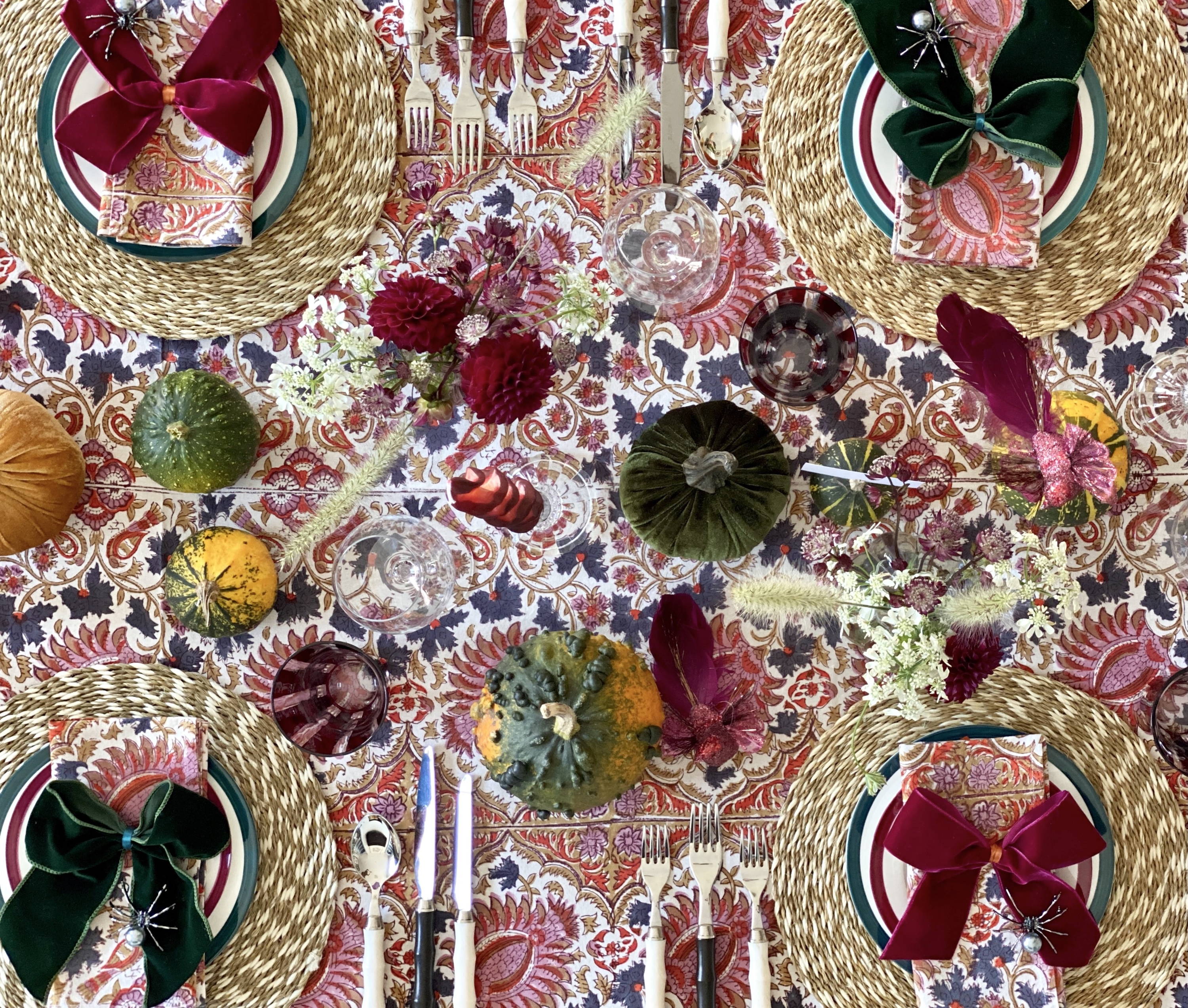 Our 'Autumnal' tablescape includes everything you'll need on the table,
at £30pp for a two-course setting, with seasonal décor.
A LIST OF WHAT'S INCLUDED WITH YOUR ORDER:
DINNERWARE
Bone china starter plate (or bowl plate if preferred) 8" with hand-painted teal border (+£1)
Bone china main plate 10" with hand-painted red border
Bone china dessert plate 8" with hand-painted teal border
Bone china side plate 6" with hand-painted maroon border
Starter knife and fork in bamboo ivory (+£1)
Main knife and fork in bamboo brown
Dessert spoon and fork in bamboo ivory
Stripy apple red water glass
Handblown wine glass (310 ml)
Hand block printed cotton napkin
Handmade woven placemat
DECOR
Gold edged place card
Gourd place card holder
Decorative gourds and pumpkins (a combination of natural and velvet)
Tortoiseshell glass votives (large and small) with LED candles
Hand block printed cotton tablecloth (180cm x 270cm)

The larger your booking, the more décor will be included - to make sure your table is full of life!
Please note: flowers are not included, but can be ordered in addition to your tableware (see below for details).
N.B. If you need crockery for 'three courses', the tablescape cost per person is £32.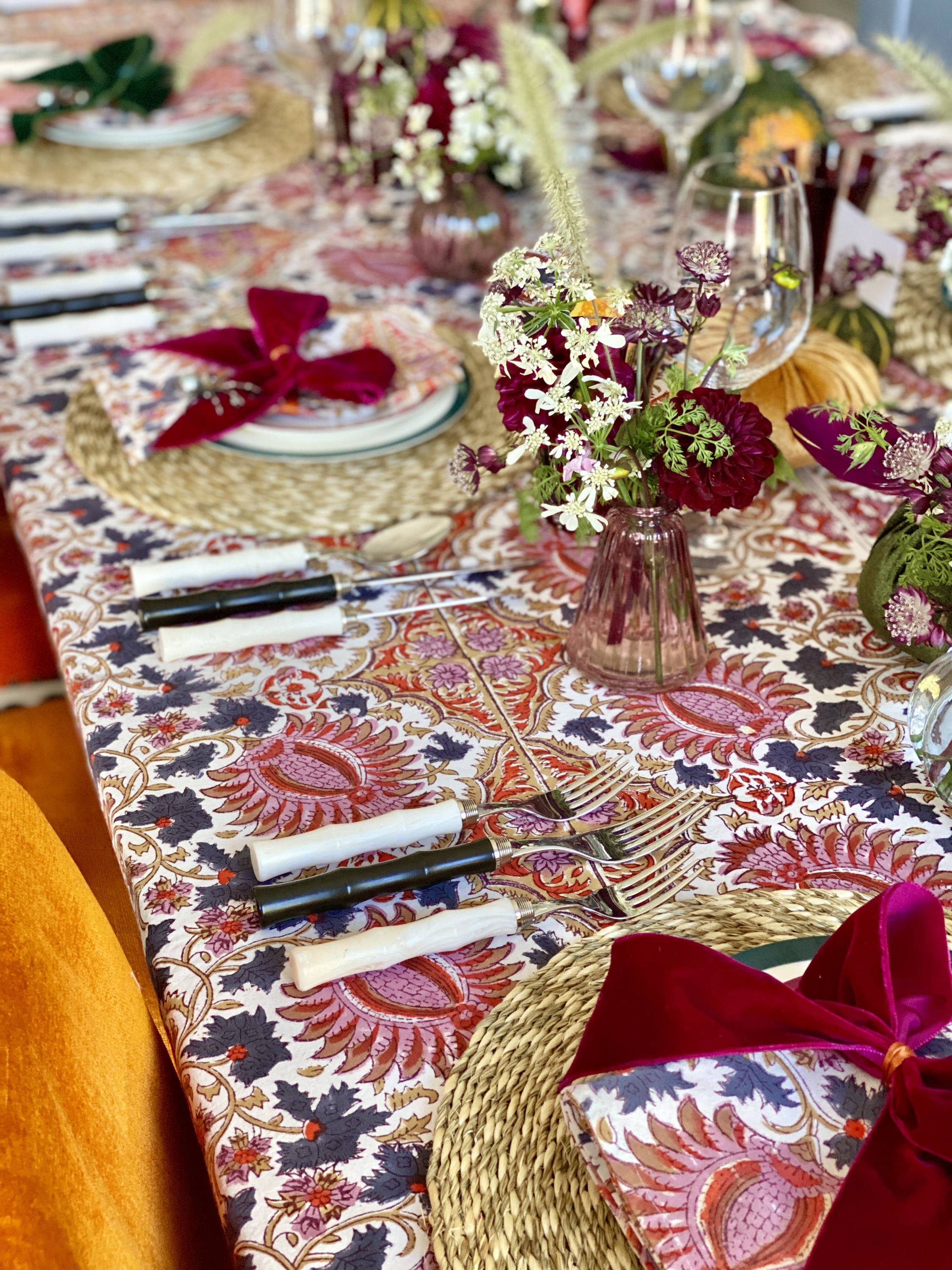 FLOWERS
Always a beautiful addition to the table!
With our 'Autumnal' table, we can provide you with bud vases of seasonal flowers in complimenting tones, to be placed along the table.
Bud vases are £9 per vase (a min. order of 5 vases required).
NB. We collect the vases after your event, and the flowers are yours to keep.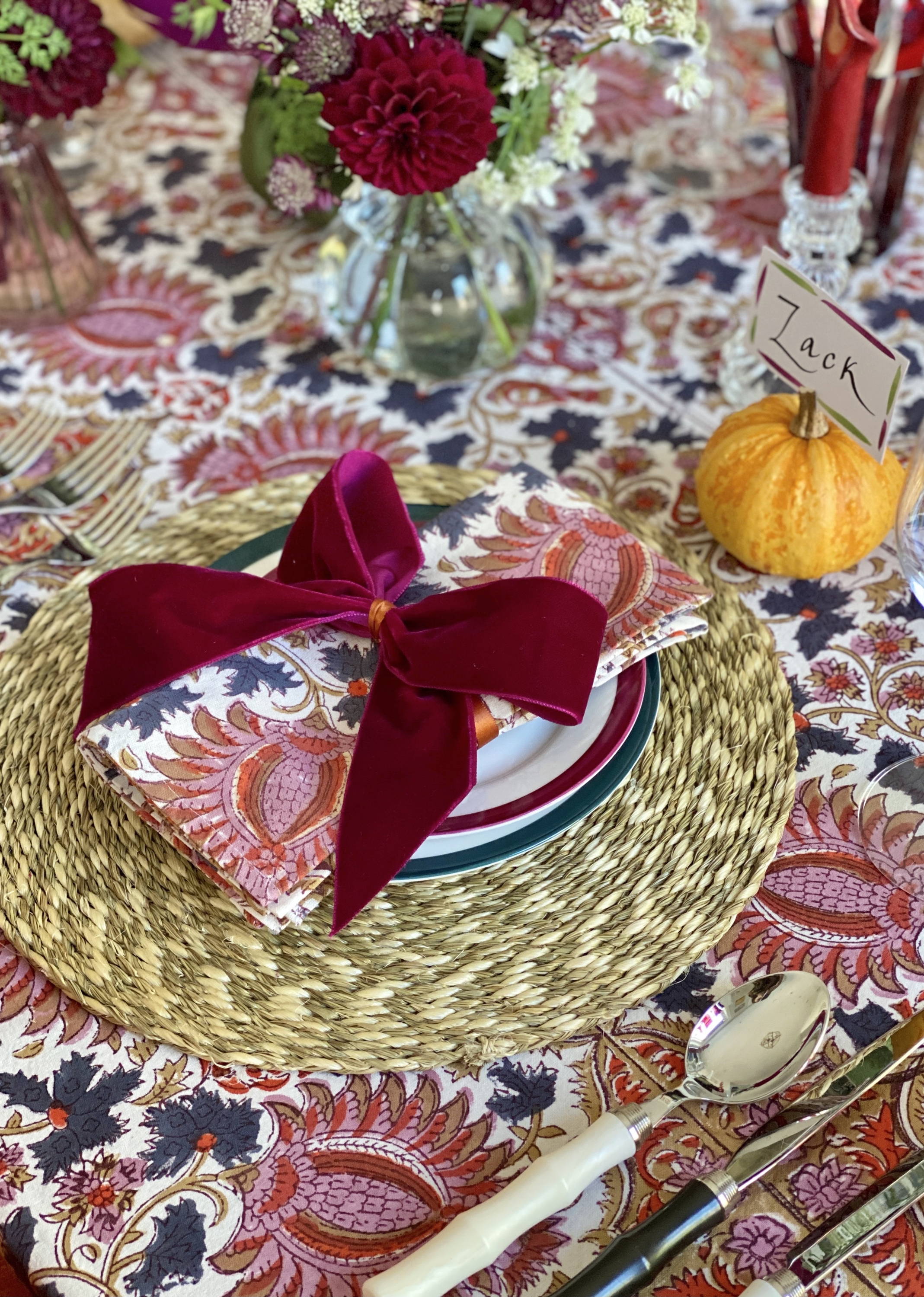 VELVET BOW NAPKIN TIES
Add even more splendour to the table with our plush velvet napkin ties. These wide bows laid at each place will bring texture and a sense of occasion to the table.
Napkin ties are £3 each, and are yours to keep. Alternative colours are available.
Please note, for us to include these napkin ties with your order, we require at least 5 business days notice.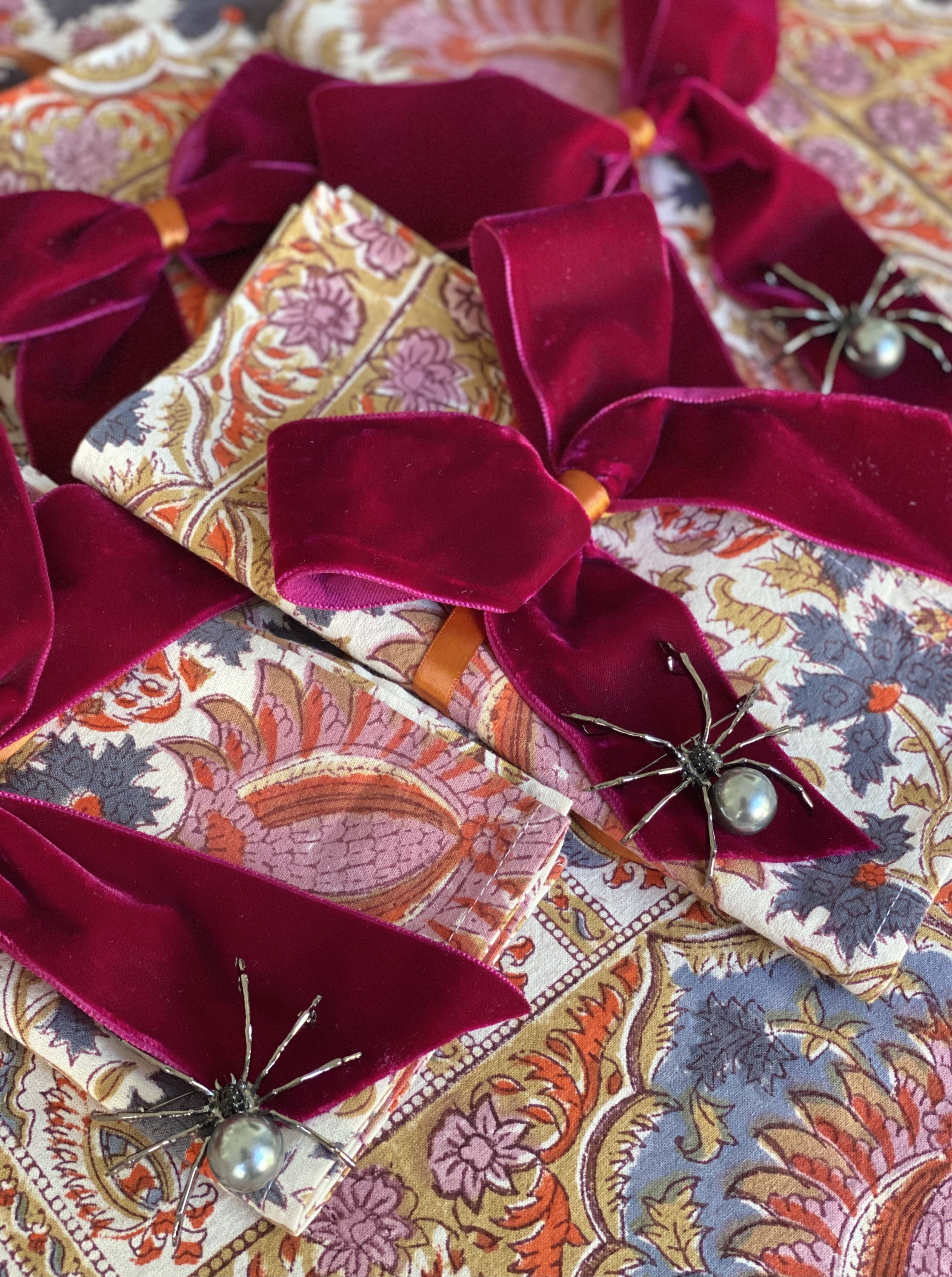 SPOOKY SPIDERS
These crystal creepy crawlies can be elegantly pinned to your napkins, for a Halloween touch to your tablescape.
Spider pins are £4 each, and yours to keep.
BESPOKE DETAILS
Looking for something in particular to add to the table? Here are just a few of the bespoke extras we can add to your tablescape:
dinner candles
flowers
thematic décor
guest keepsakes
embroidered napkins
bespoke place cards and menus
N.B. Bespoke sourced elements are 'buy-and-keep' items.
BOOKING GUIDELINES
We will take bookings up to just two days in advance.
For your peace of mind, we are wavering any cancellation fees if they are made due to Government restrictions.
Our delivery & collection days are Mon-Fri 9am-5pm, with weekend orders delivered in advance.
A delivery & collection fee is charged in addition to your tablescape hire.

Have a question about how to LAY? Please see here for HOW IT WORKS.
Or contact us for any questions: hello@laylondon.com
You can also browse our full collection of rentable LAY tablescapes here.
Happy planning!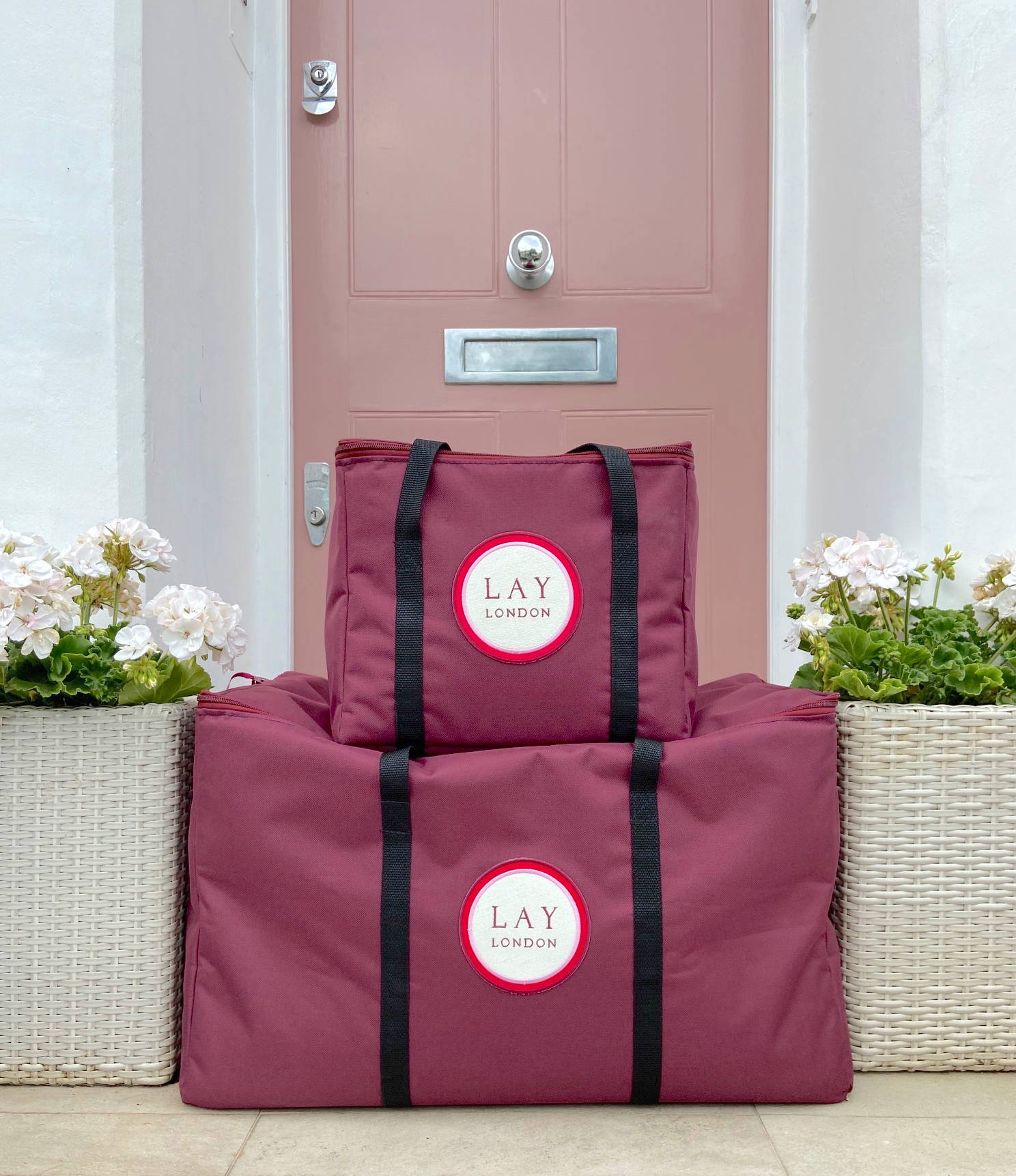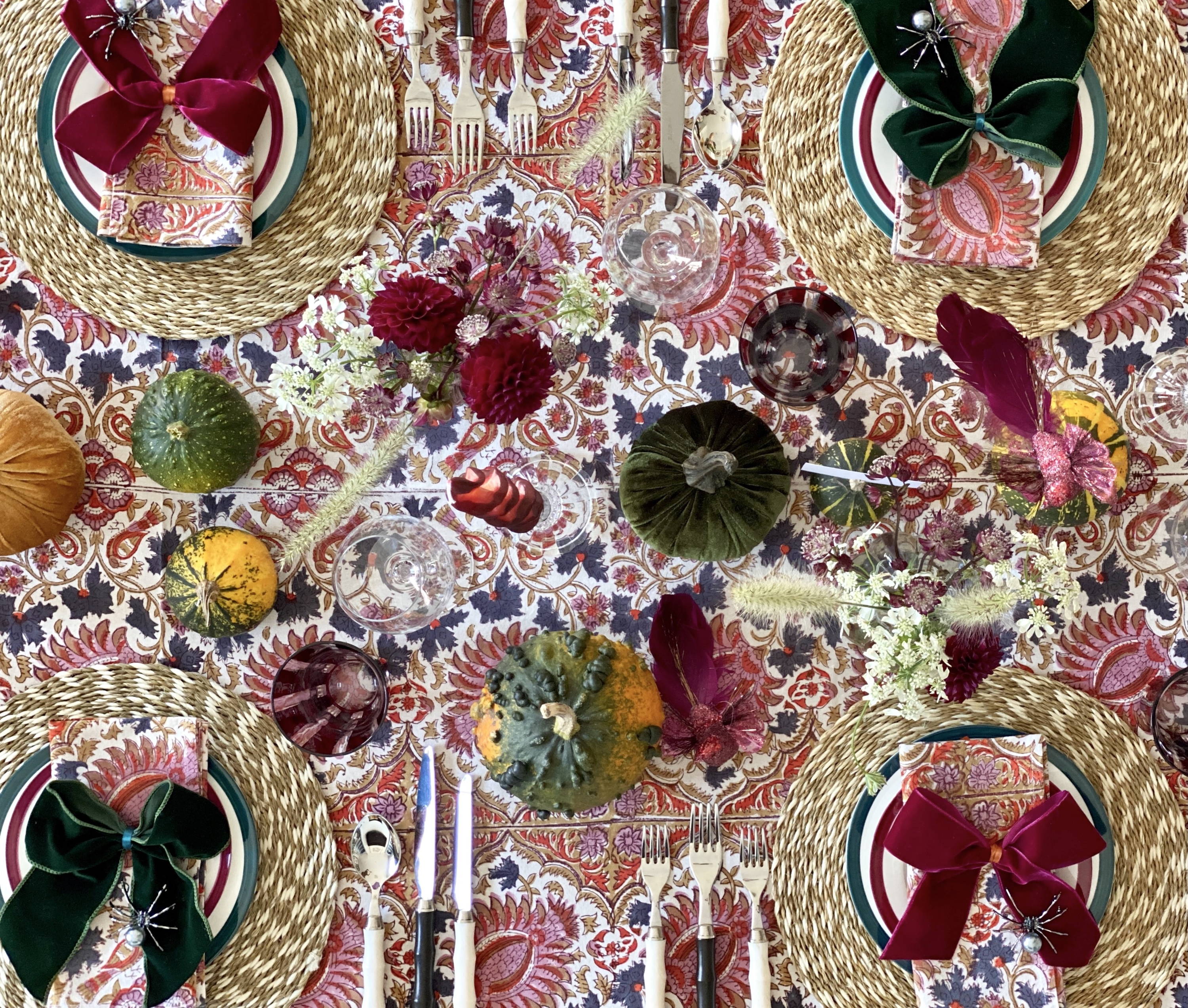 NOTE OF CARE
During times like this, we believe that making the most of special occasions is all the more important.
We have taken the COVID-19 business awareness certificate to help put our customers at ease:
All items are delivered by us, in our aprons, masks and disposable gloves
All our tableware is washed, dried and kept in a secure, clean place between bookings

Contact: hello@laylondon.com

Jemima: 07795 632 173
Alice: 07738 470 570