When rentable tableware meets rentable fashion...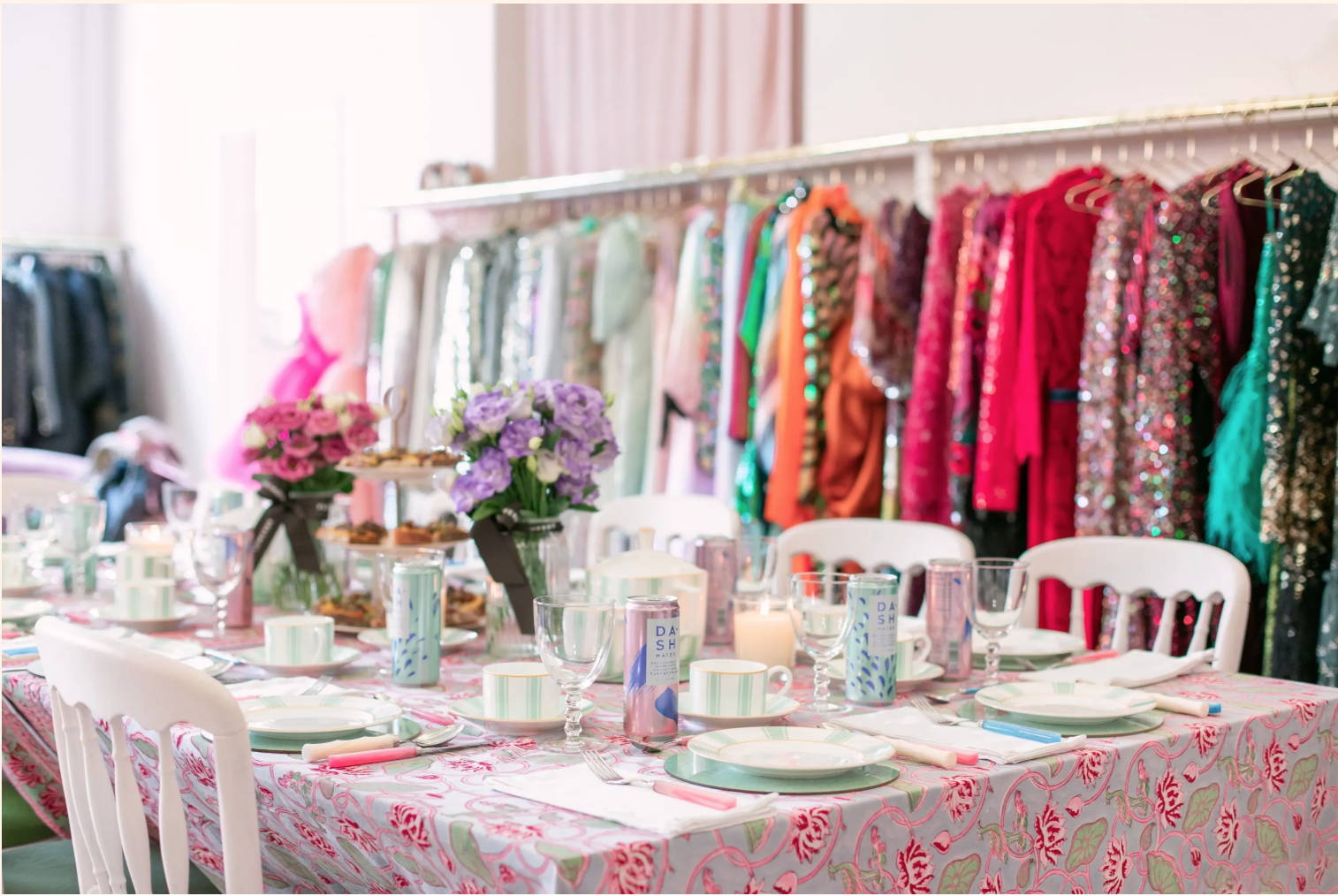 HURR's glistening Belgravia pop-up at the end of November. The 'Women in Sustainable Business' breakfast was a collaboration between HURR – a new online peer-to-peer rentable fashion platform – and Sana Jardin – creators of the most beautiful, socially conscious fragrances and scented candles.
With a store full of sequinned dresses and fashion gems, our pastel-coloured Tea Party collection was very at home. The stylish industry leaders in attendance swapped ideas for a sustainable future over one of LAY's tablescape. The look we used for the table was the 'Maharajah'.