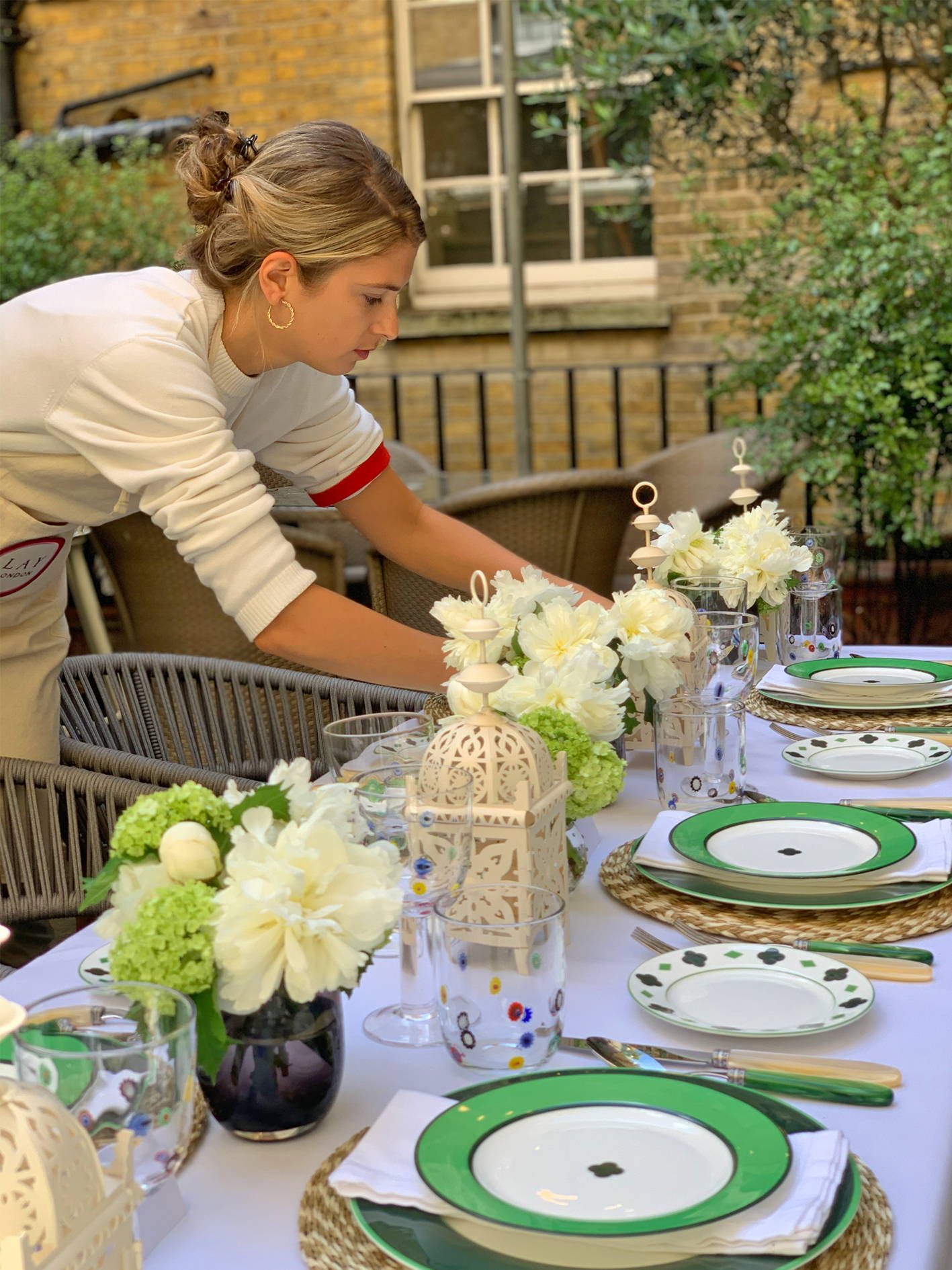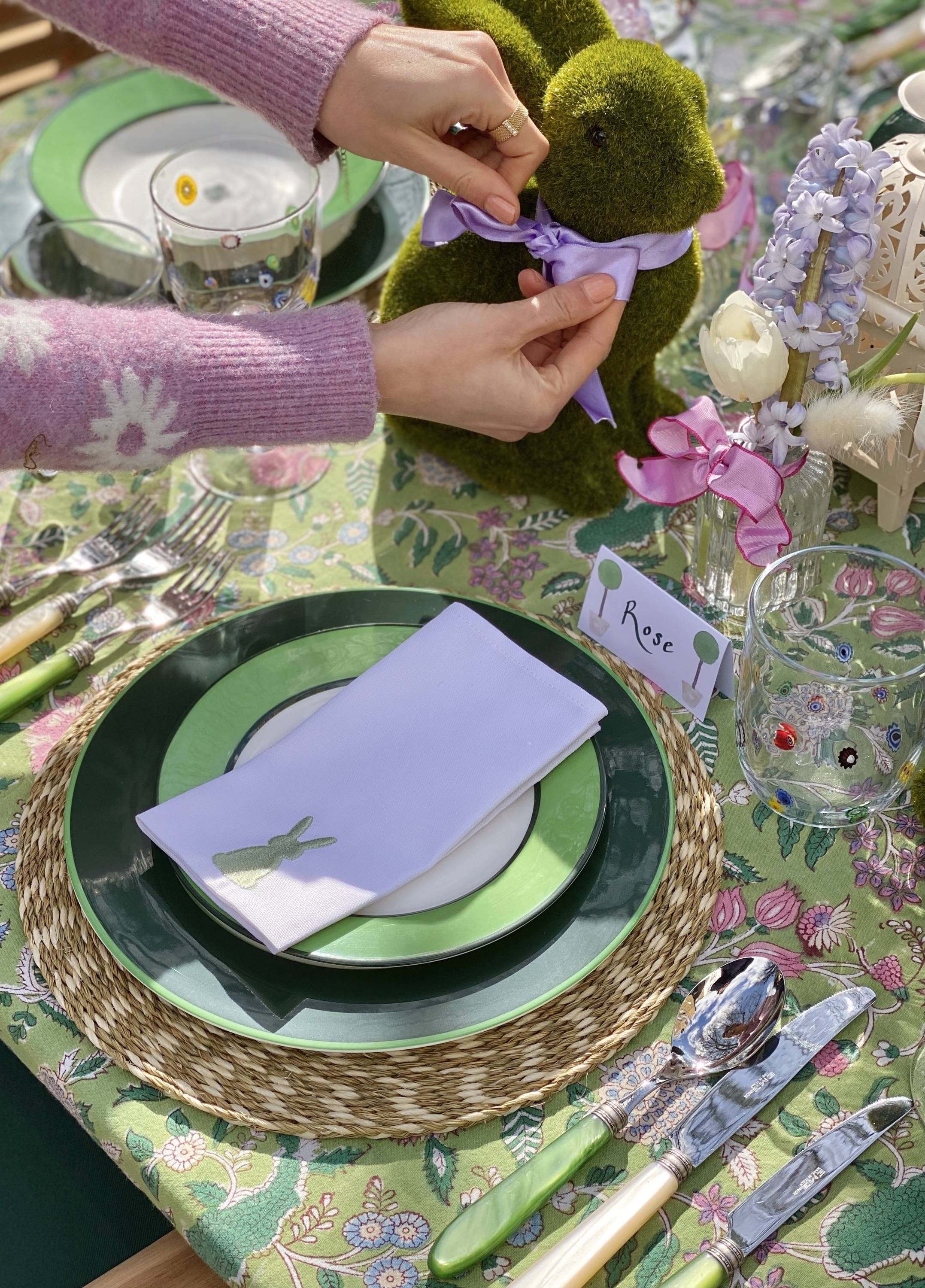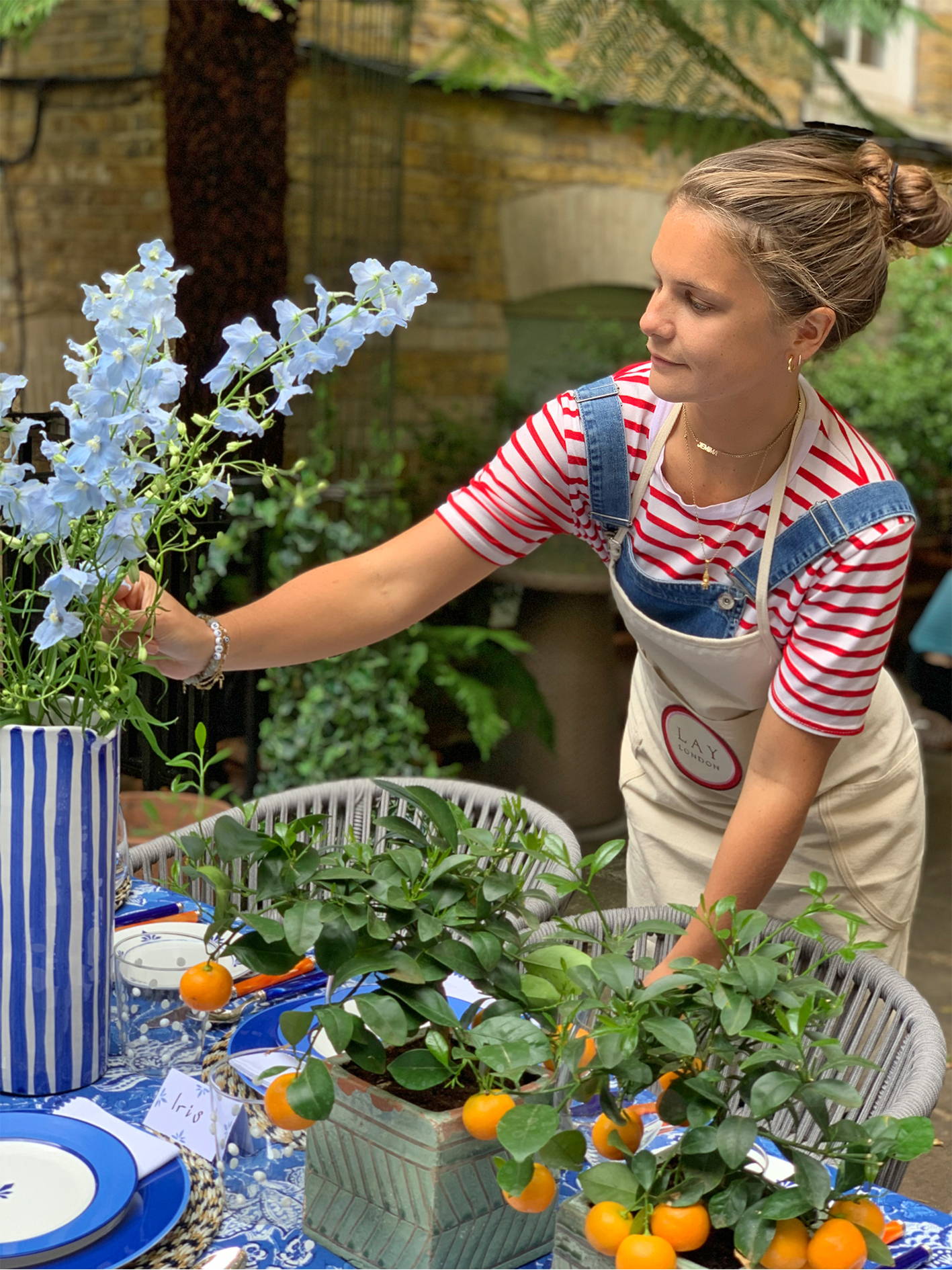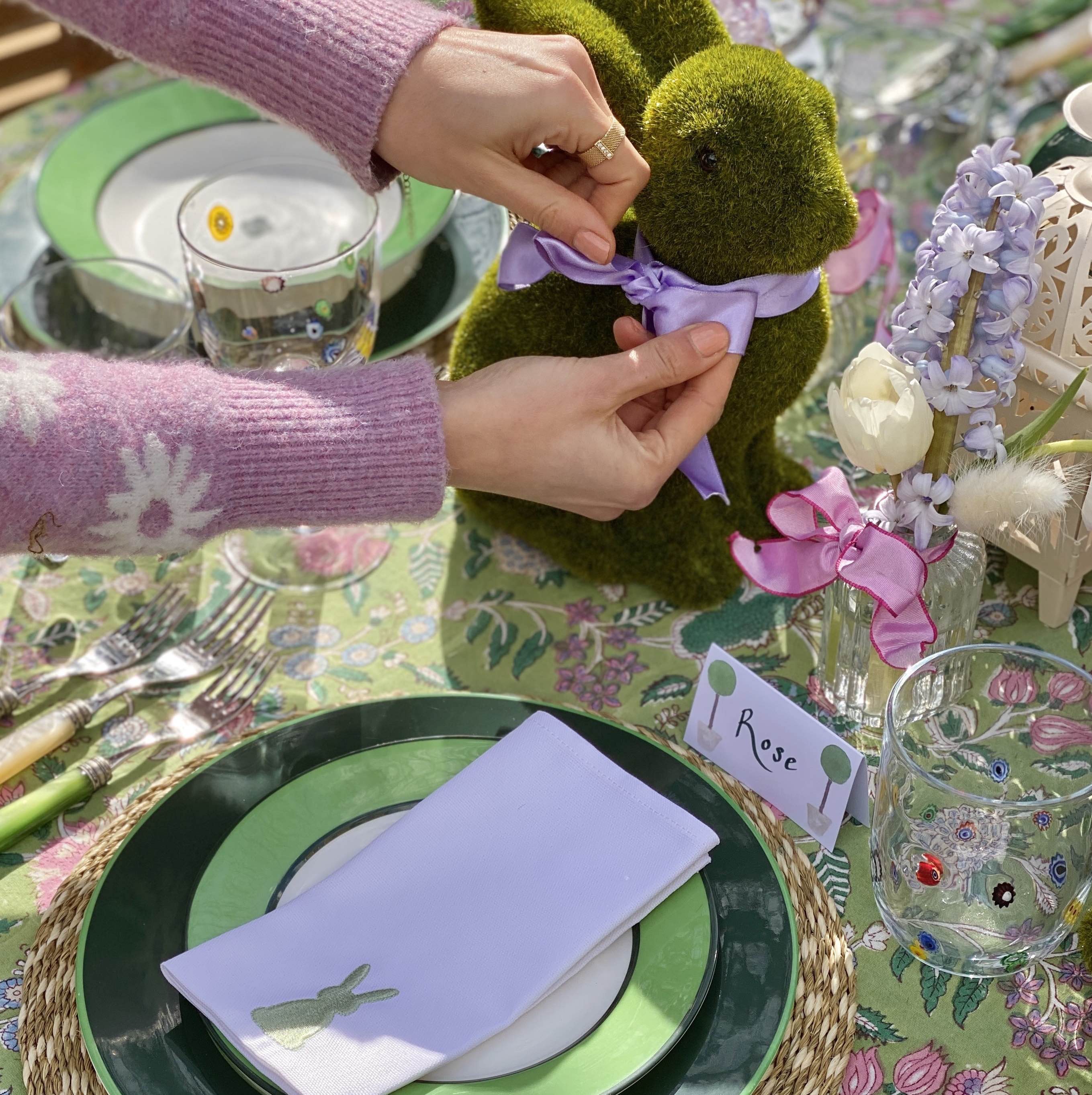 LAY London celebrates the art of dining as a truly magical experience for host and guest alike.
We have embarked on a mission to re-imagine the way we host: more fun, less fuss, no waste. We've done the leg work to save your precious time, cost and storage space.
It's what dinner party dreams are made of!
Sisters, Jemima and Alice have combined their experiences working in the luxury industry and events to bring to the table something they felt was missing.

Living in London, they were struck by the increasing demand for smaller events with wow-factor table settings. Noticing a lack of transparent, easy-to-order solutions and the limited variety of rentable tableware on offer, they started to design a hassle-free service to be enjoyed by friends, families and businesses across London.
Their tablescape designs are born from a mutual love of bold colour palettes, elegant textiles and decadent furnishings in joyful combinations. Jemima and Alice have curated every LAY Look with great care and most importantly, a sense of fun. They are thrilled to share the world of LAY London with you!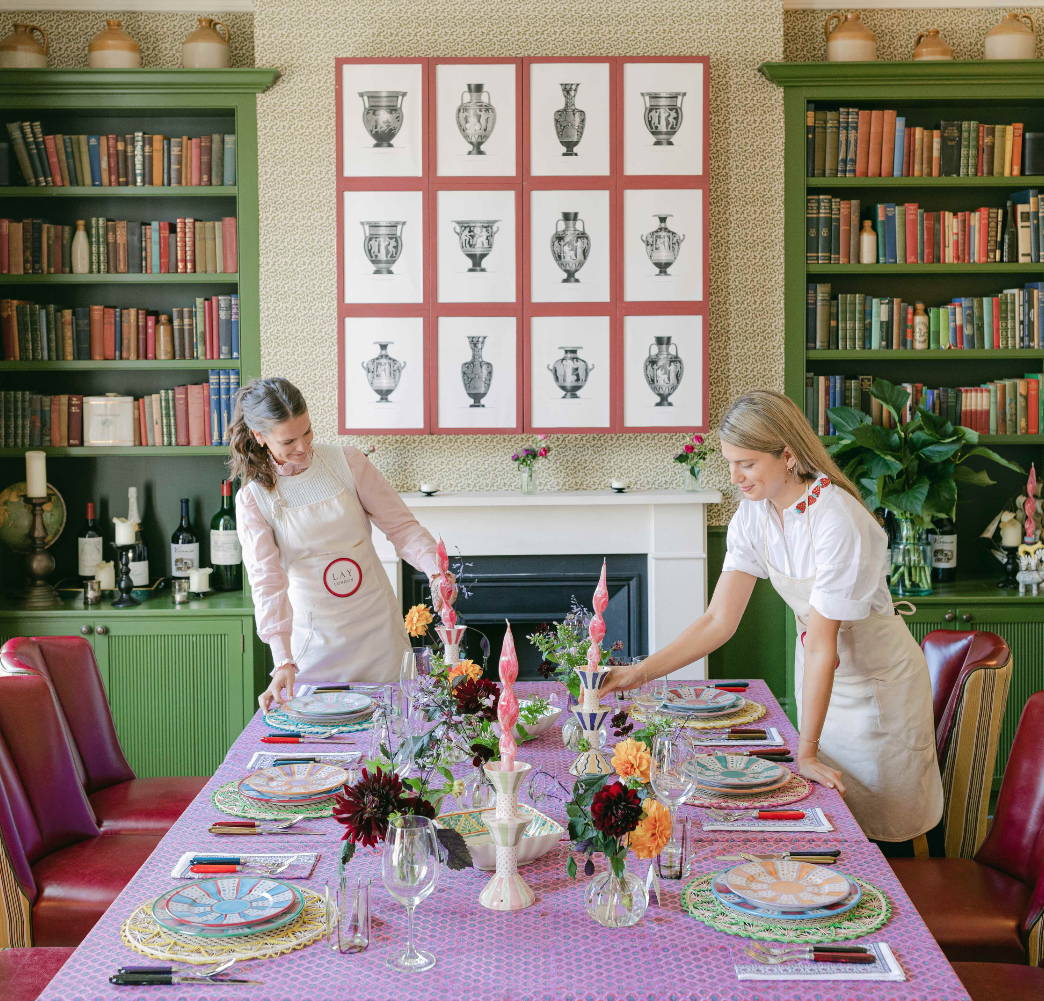 Image: Chloe Winstanley Photography

Co-founders, Jemima Herbert & Alice Herbert