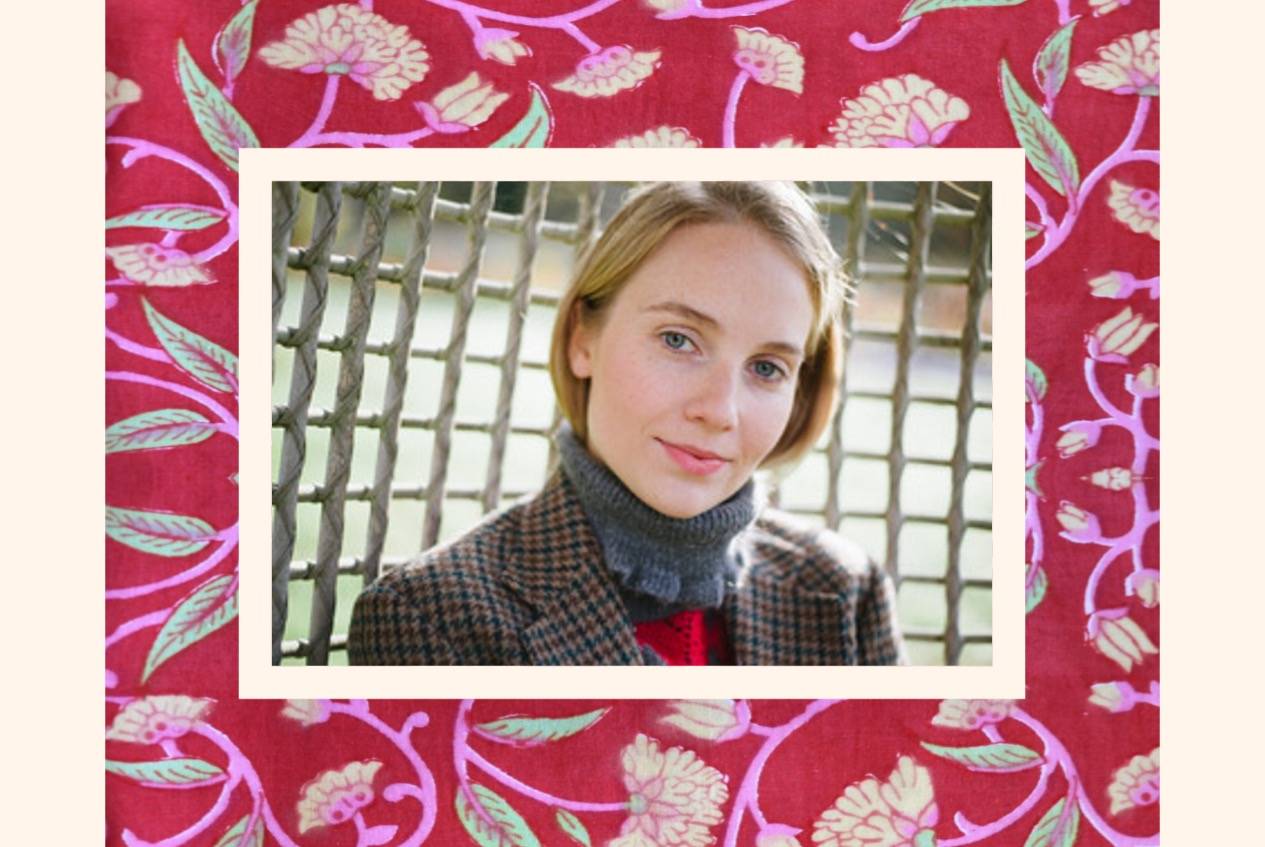 We caught up with Petra Palumbo, founder of her eponymous homeware brand, and heard about what's keeping her creative and inspired during lockdown.
In a nutshell: Based in the Scottish Highlands, Petra creates and sells exquisite sustainable homewares, including glass carafes, jugs, soap pumps and more. All her wares are beautifully crafted, like this heavenly hand-painted carafe and tumbler. Petra's artisan items are made with an environmental conscience too.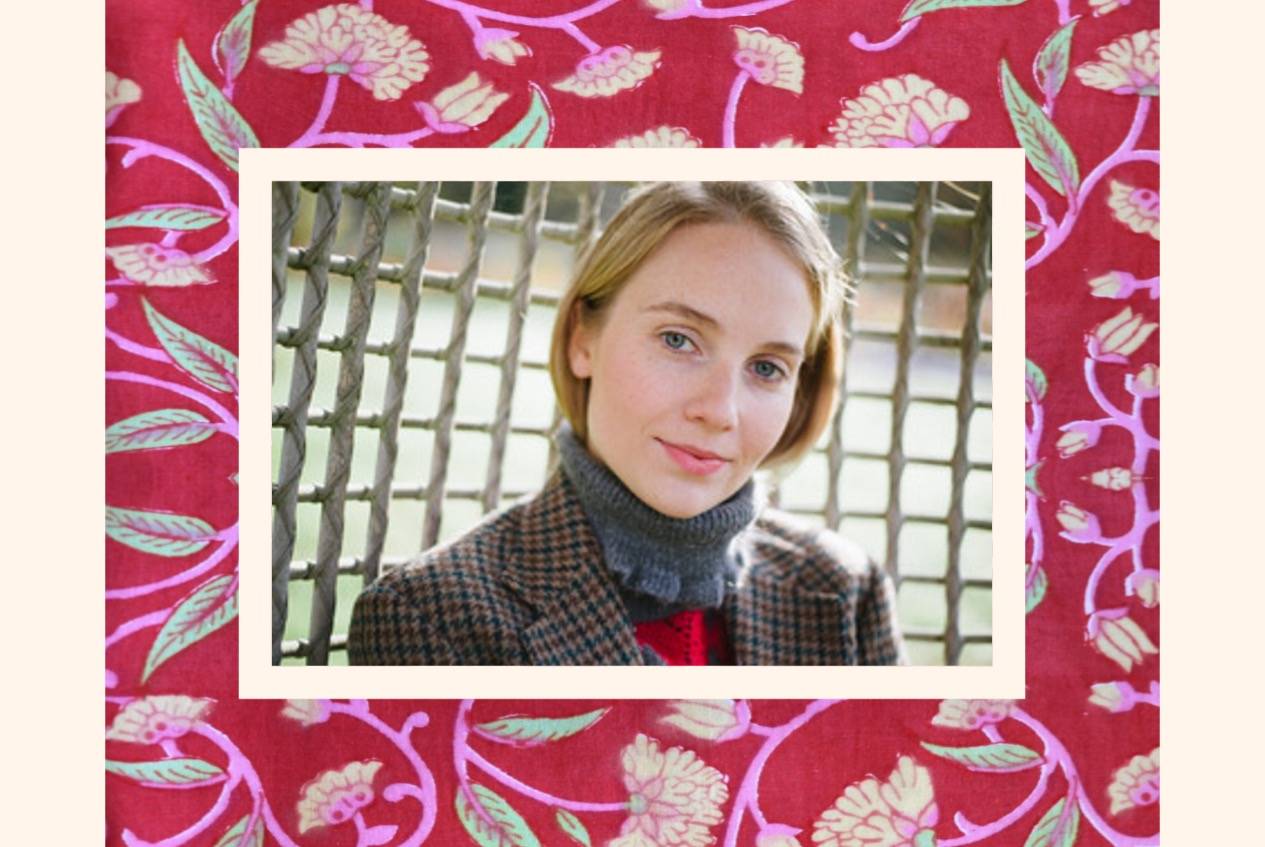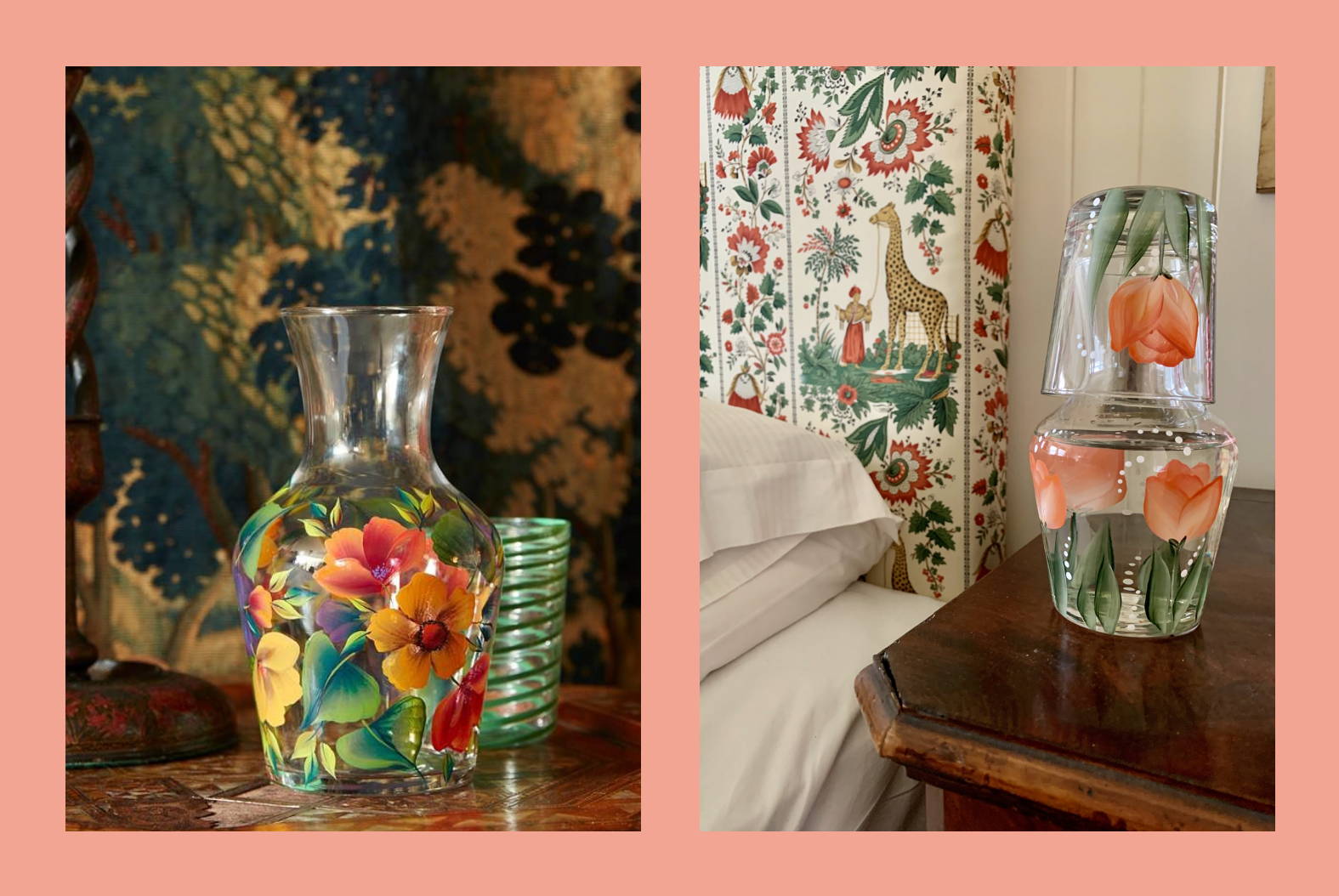 Here's our 'Starter for 10' with Petra...
1. Dream dining spot?
The rooftop of the Albergo hotel in Beirut. I would order a spicy margarita and Lebanese mezze.
2. The last thing that you heard or read that motivated you?
All music by Mulatu Astatke motivates me, the most positive and purest Ethiopian vibrations.
3. Today's WFH look?
Old Levi's jean shirt, silk scarf round neck, black trousers and clogs.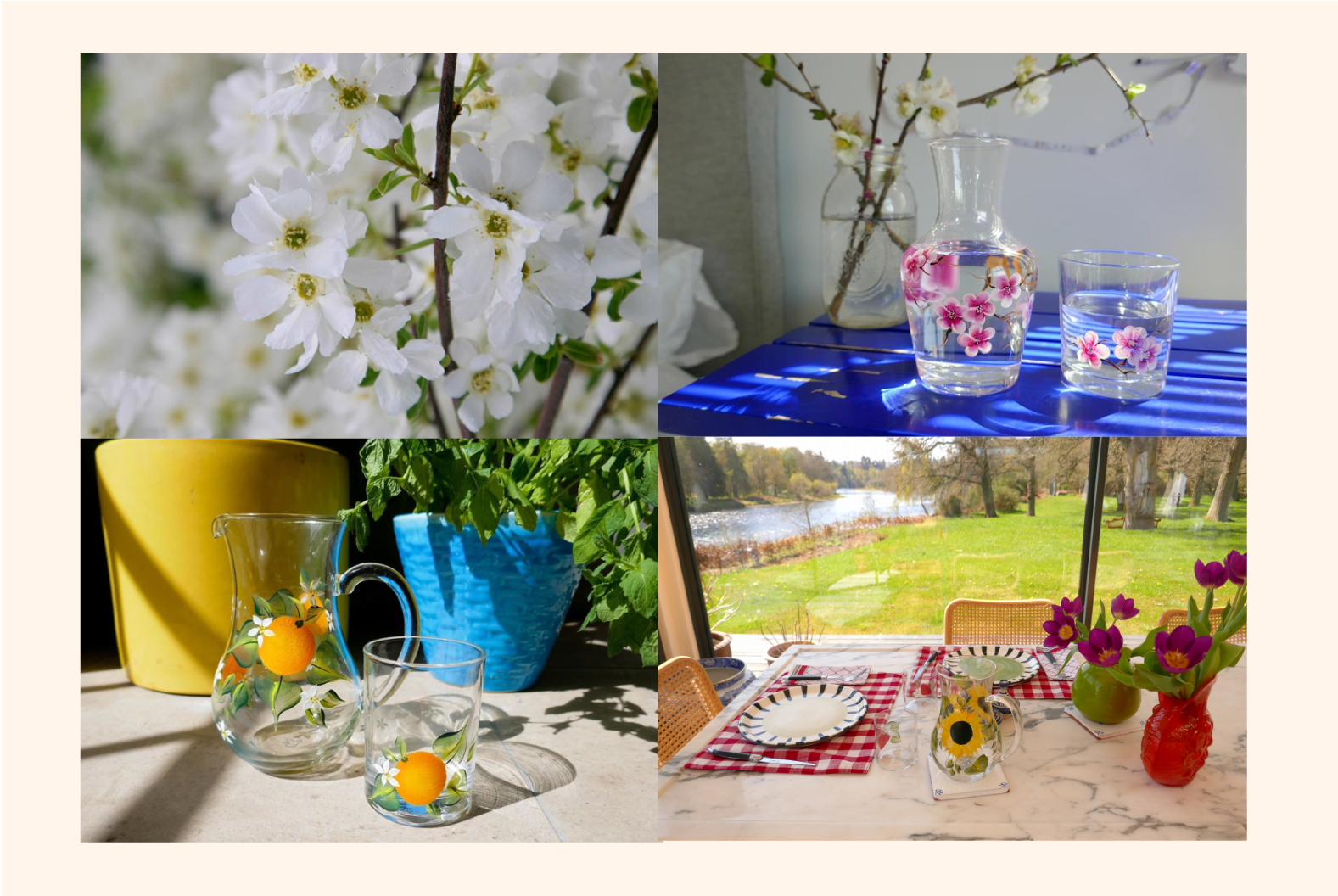 4. Fav flowers for the table…?
At the moment I'm in love with Exochorda, commonly known as pearlbush, it's a flowering shrub, potted one last year and it's currently in bud vases all over my home.
5. Sustainable founder you'd like to shine a light on?
Joy Asfar of The Forward Lab. She is committed on showing that we can slow down ways of sourcing, producing and consuming fashion & design without ever having to compromise on quality nor style.
6. A jug full of…?
Homemade peach juice: 6 ripe medium peaches, 2 cups cold water, 1 tbsp. lime juice, 1 - 2 tbsp. granulated sugar. Blend and serve with ice and fresh mint sprigs.
7. What does your table look like right now?
See Petra's table at home, ft. her 'Sunflower' jug...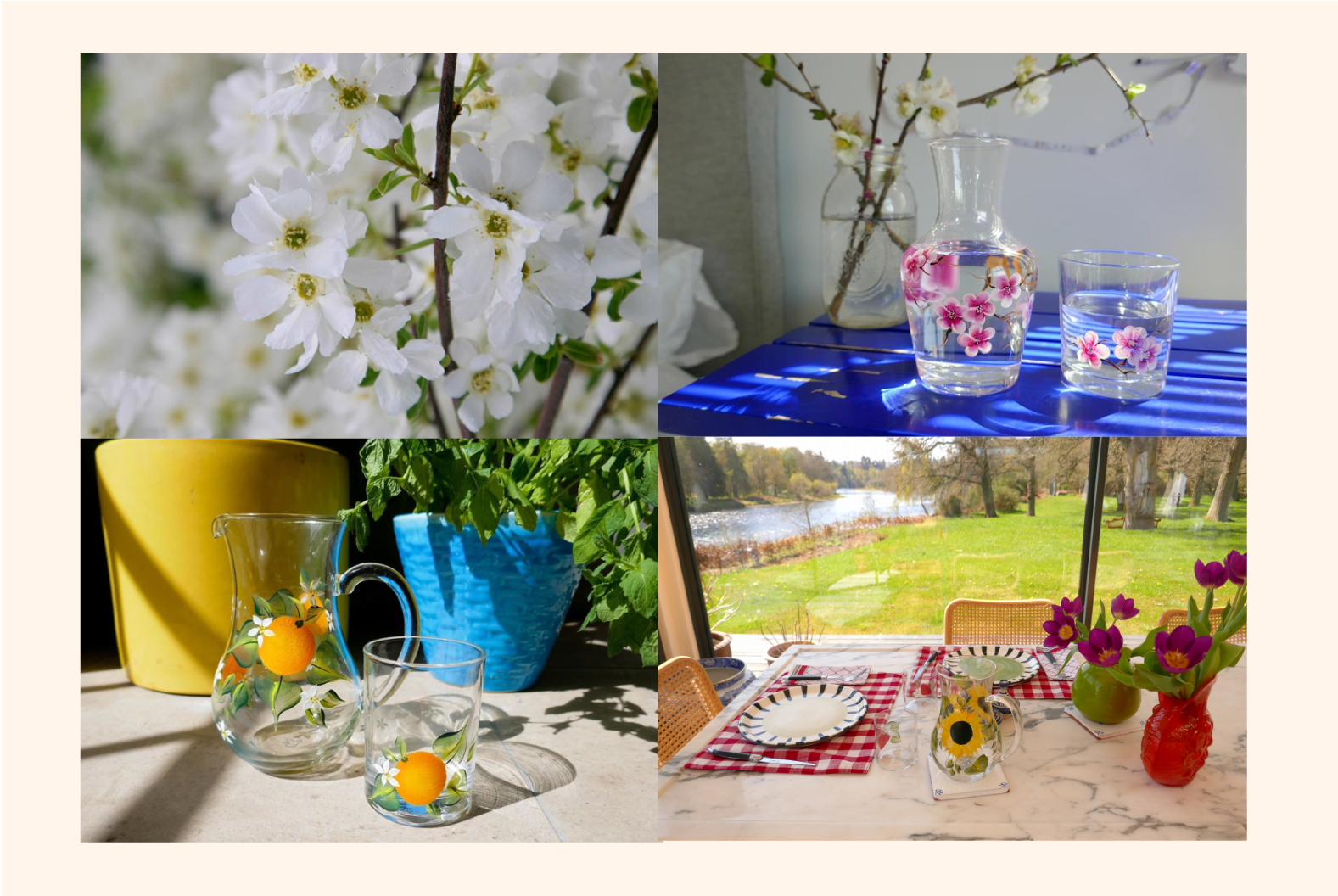 8. Top 3 Instagram accounts to follow?
@tapisserie_london
@mariojrhaddad (best insta stories for cooking)
@tat_london
9. Shout-out to a positive movement or charity spreading joy at the moment?
Sufra, a food bank and kitchen based in North London, has launched the Coronavirus Emergency Appeal. Through this appeal, every £10 you give will provide an emergency food parcel to someone in desperate need, and £50 will feed and supply a family of four.
10. Favourite Lay Look?
Garden of Eden (see photo)