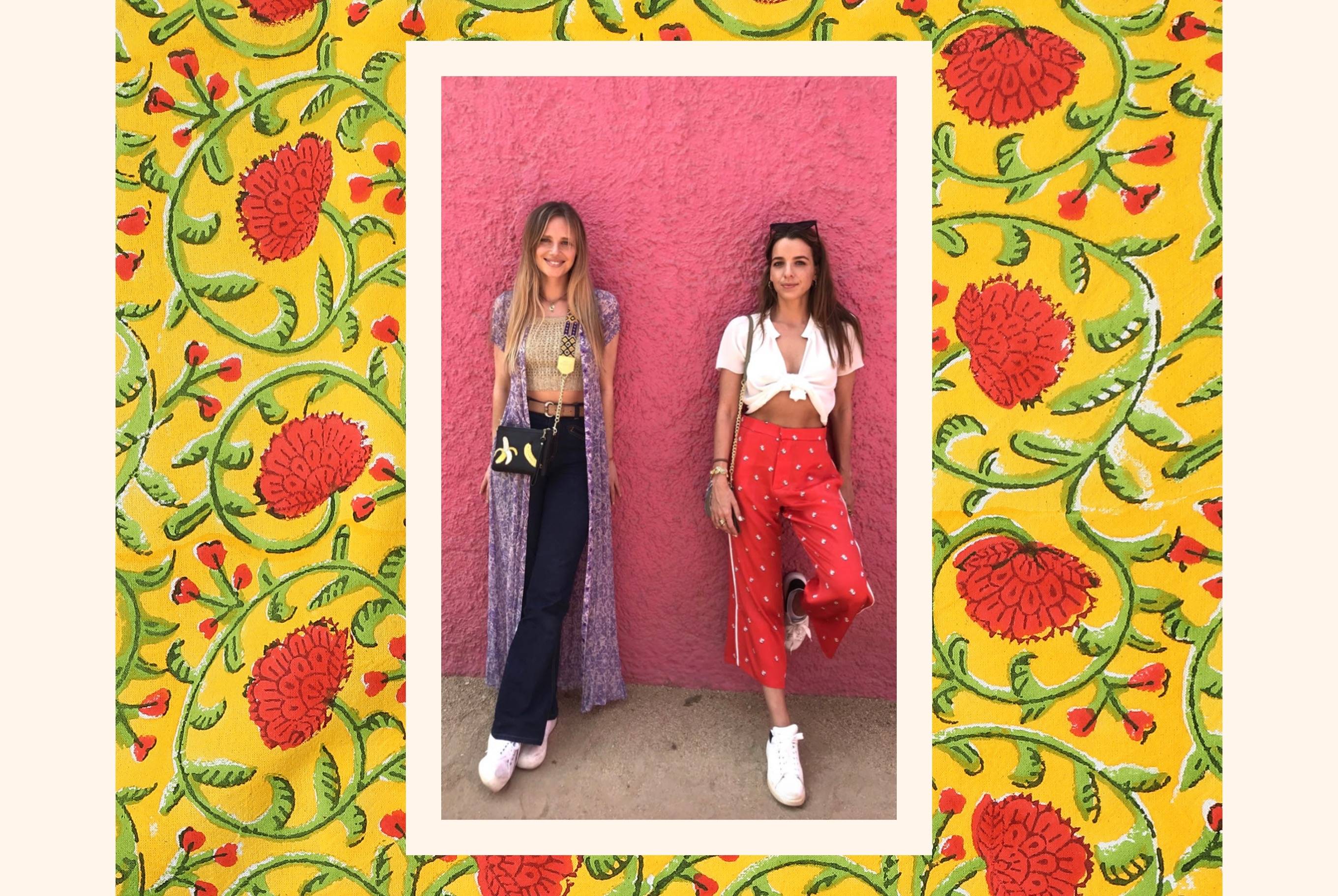 We speak with the co-founders of accessories brand, Tea & Tequila. Chatting to Millie Wilson and Sarah Goodwin, we hear about what is bringing them joy during lockdown and what they'll do when it's all over...

In a nutshell: Tea & Tequila create Mexican inspired accessories and clothing, designed in London and ethically handmade in Mexico, supporting indigenous communities of women.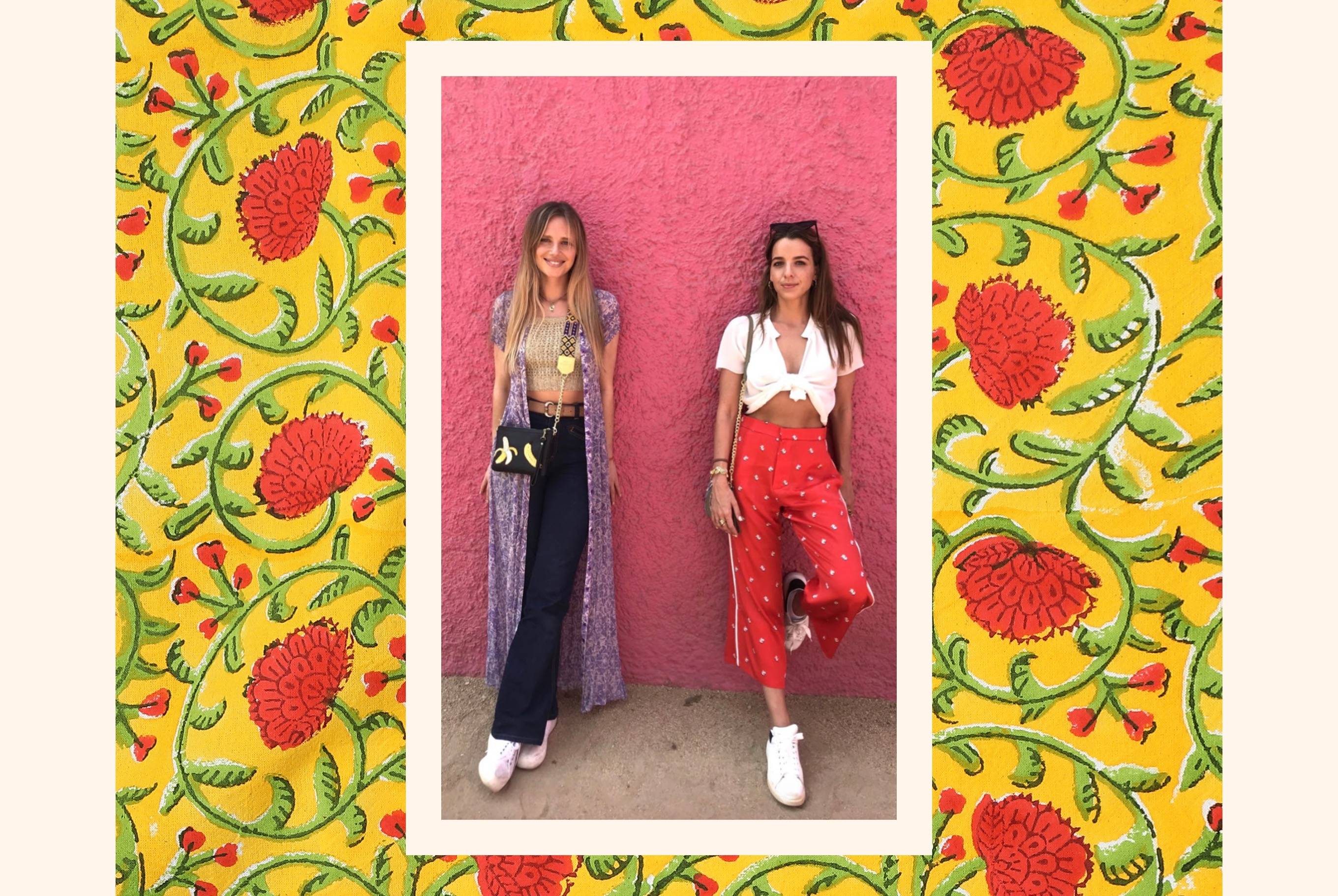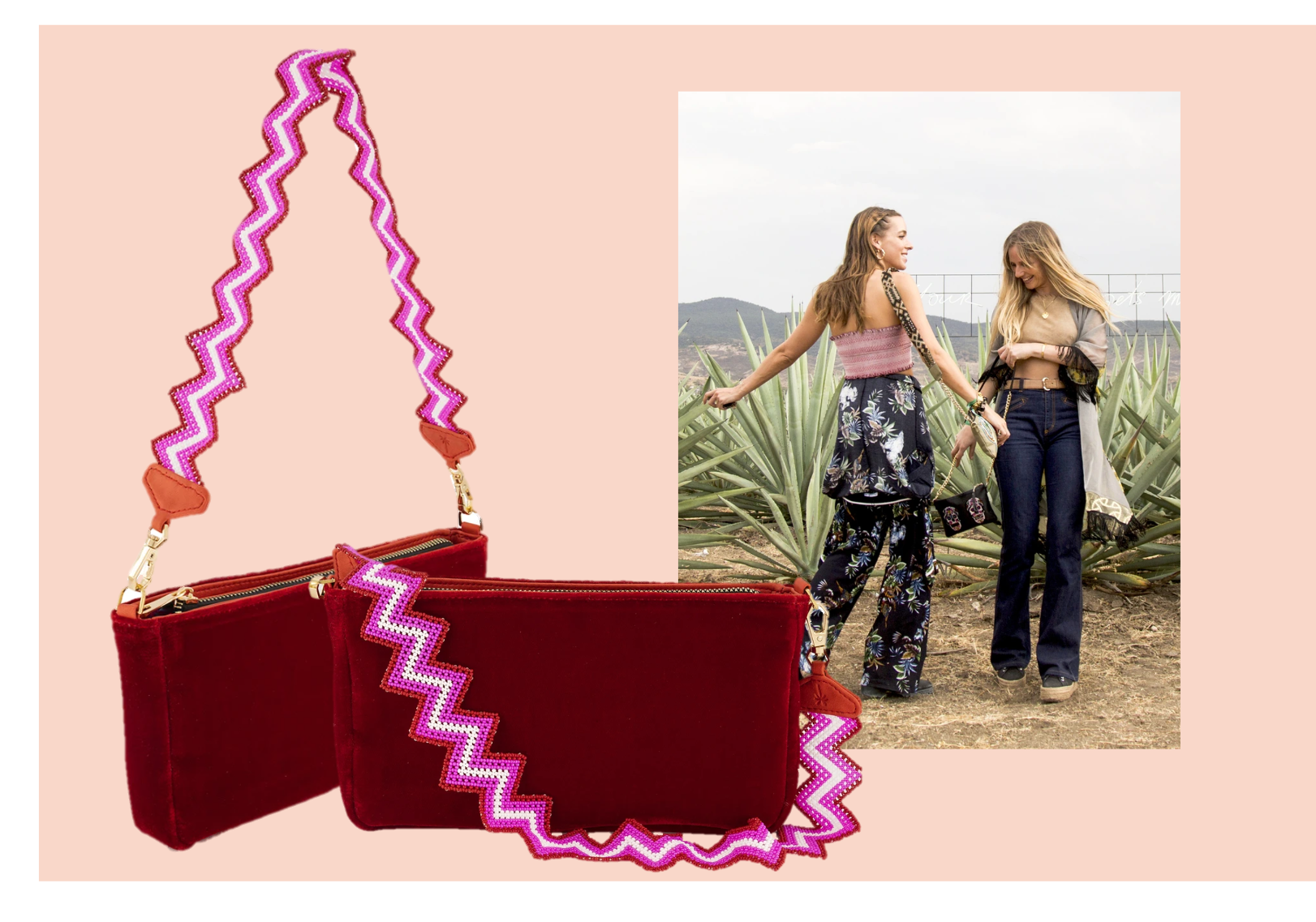 Here's our 'Starter for 10' with Millie and Sarah...
1. The last thing that you heard or read that motivated you?
Millie: "Life isn't about waiting for the storm to pass. It's about learning how to dance in the rain".

2. Today's WFH look?
Sarah: Oversized sweater and gym kit with a bit of Tea & Tequila jewellery
3. Best way to start your day?
Sarah: With a cup of hot water lemon and ginger and a session on 'HappyNot Perfect'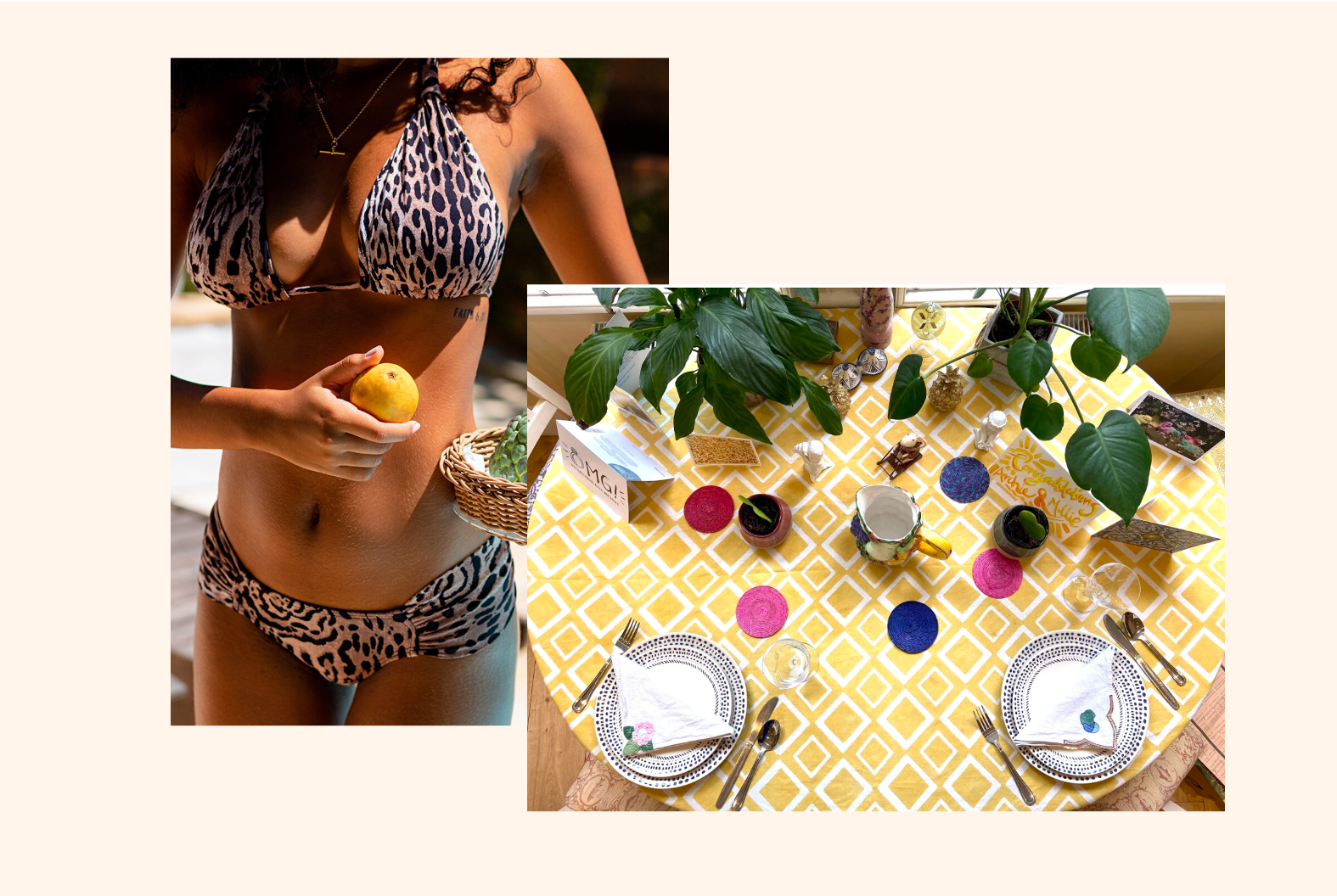 4. Fellow founder you admire?
Millie: Luca Brantly, founder of Luca Nua (@lucanua) - she inspired me to want to create a brand. She has the most amazing eye and she treats her products and imagery like her babies
5. Top 3 Instagram accounts to follow?
Sarah: Raven Smith (@Raven_Smith) - candid and hilarious
Chessie King (@ChessieKingg ) - she is so fun and her account is all about making her followers feel good
Fruity Booty Underwear (@FruityBootyUnderwear) - cool and inspiring for independent brands
6. What does your table look like right now?
Millie: This is my table lay up right now! I'm in need of some serious LAY London! (see photo)
7. Signature dish when cooking?
Millie: Fish Tacos - mashed avocado, red onion & pepper salsa, pan fried Sea Bass, Luchito Mango Salsa, Luchito tortillas.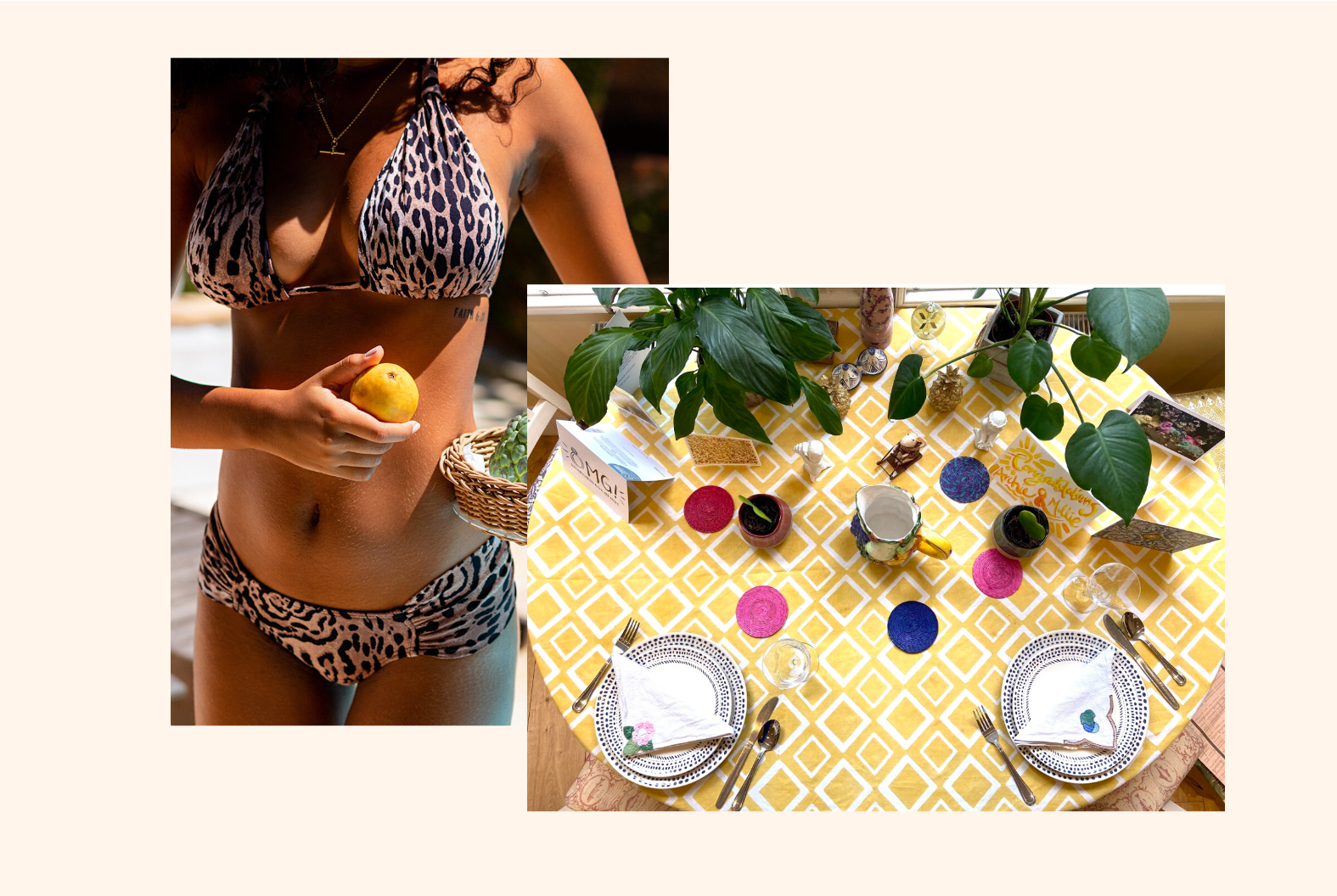 8. First thing you'll do when you're out of isolation?
Millie: Invite EVERYONE over and just hug for a few hours
9. Favourite Lay Look?
Sarah: I love all the Lay looks, this is THE best idea! My favourite is the Fiesta Gloria; I love the print and all the red, yellow and greens - it's very tropical and Mexican which we love!
10. Shout-out to a positive movement or charity doing good things at the moment?
Millie: FareShare are doing amazing things, collecting surplus food from across the food industry and distributing it to front line charities. They are looking for volunteers to help them get food to vulnerable people during the Coronavirus. https://fareshare.org.uk/