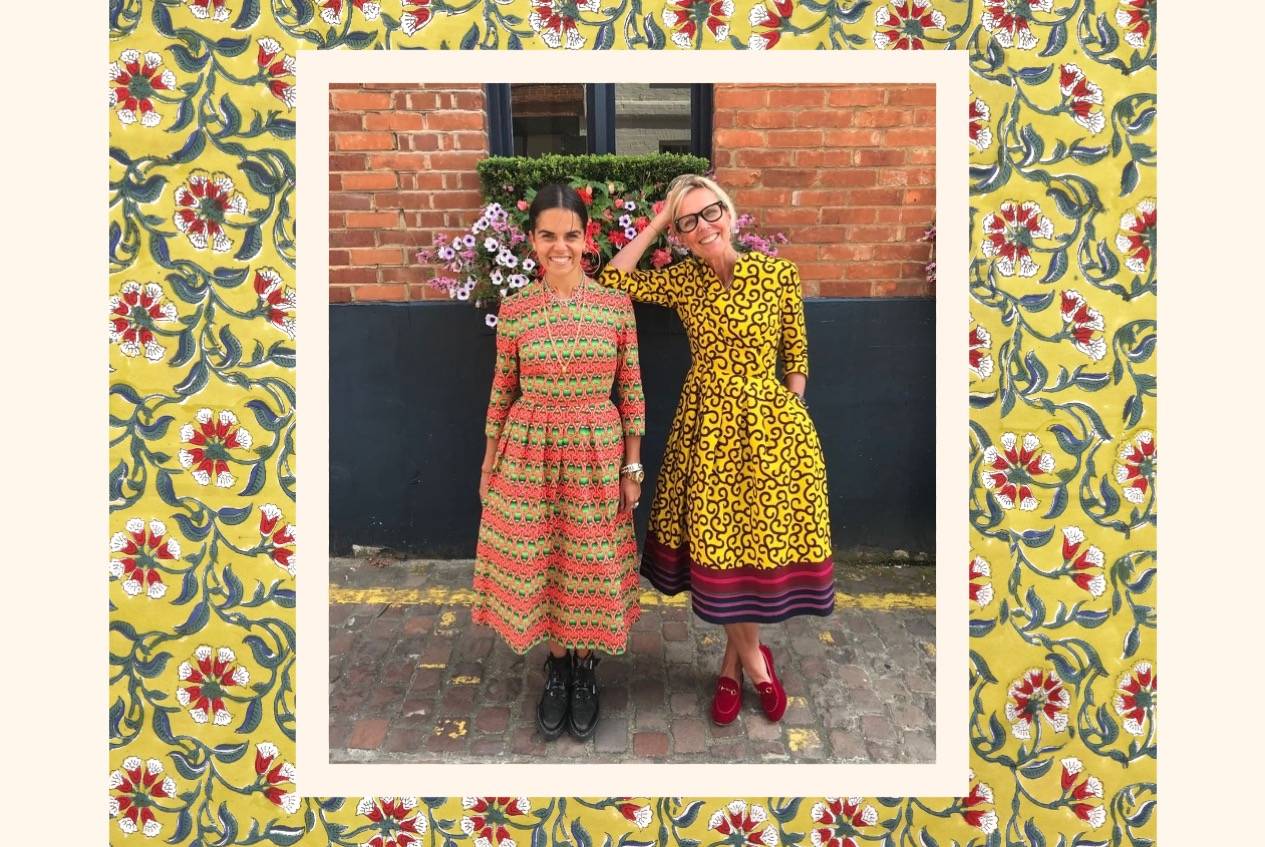 We get the lockdown low-down with Nina Shenkman of Eponine London. We hear about what's keeping her creative and inspired during lockdown.
In a nutshell: Founded by creative director Jet Shenkman, Eponine is a bespoke womenswear brand inspired by the elegant silhouettes of the 50s and 60s. They source fantastically colourful fabrics from all over the world and every design is handmade. Jet and daughter Nina work together in their Kensington atelier in London.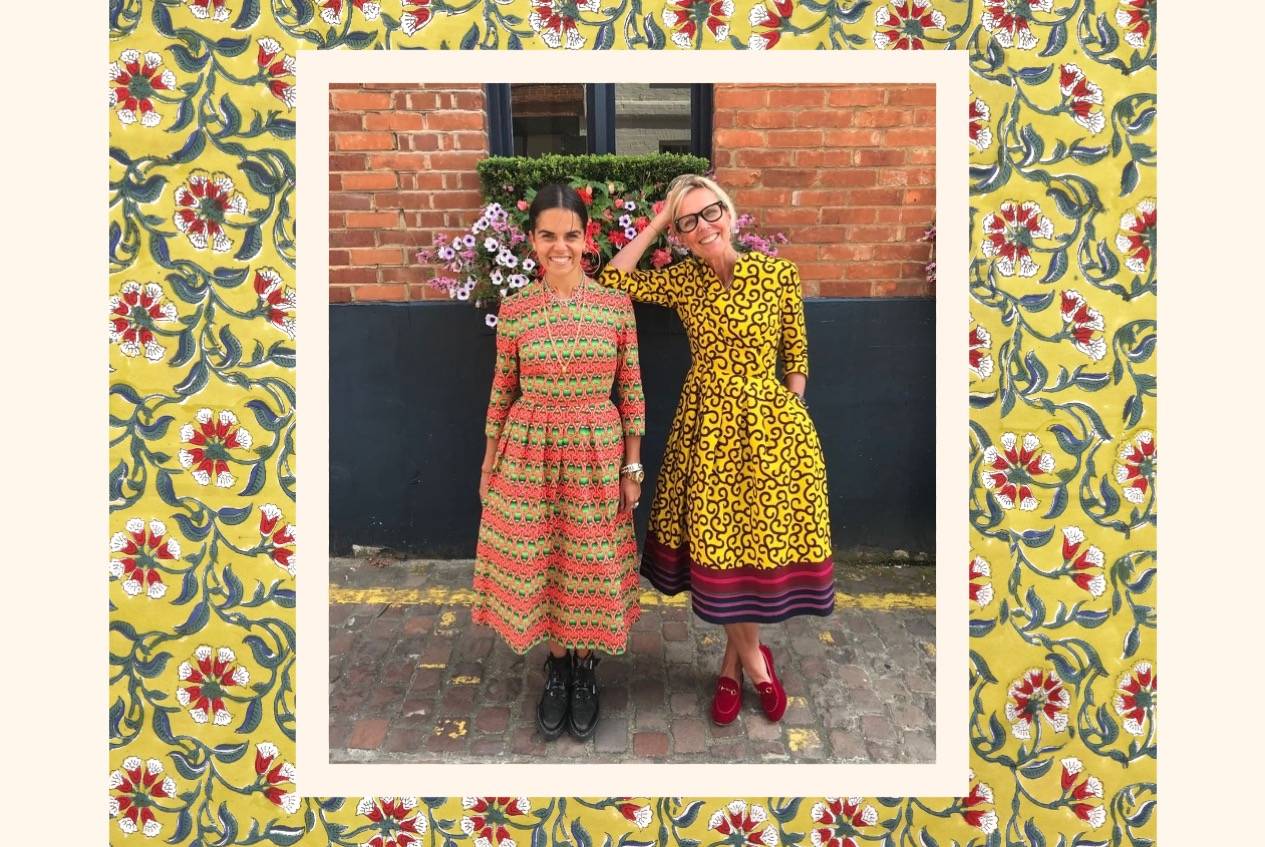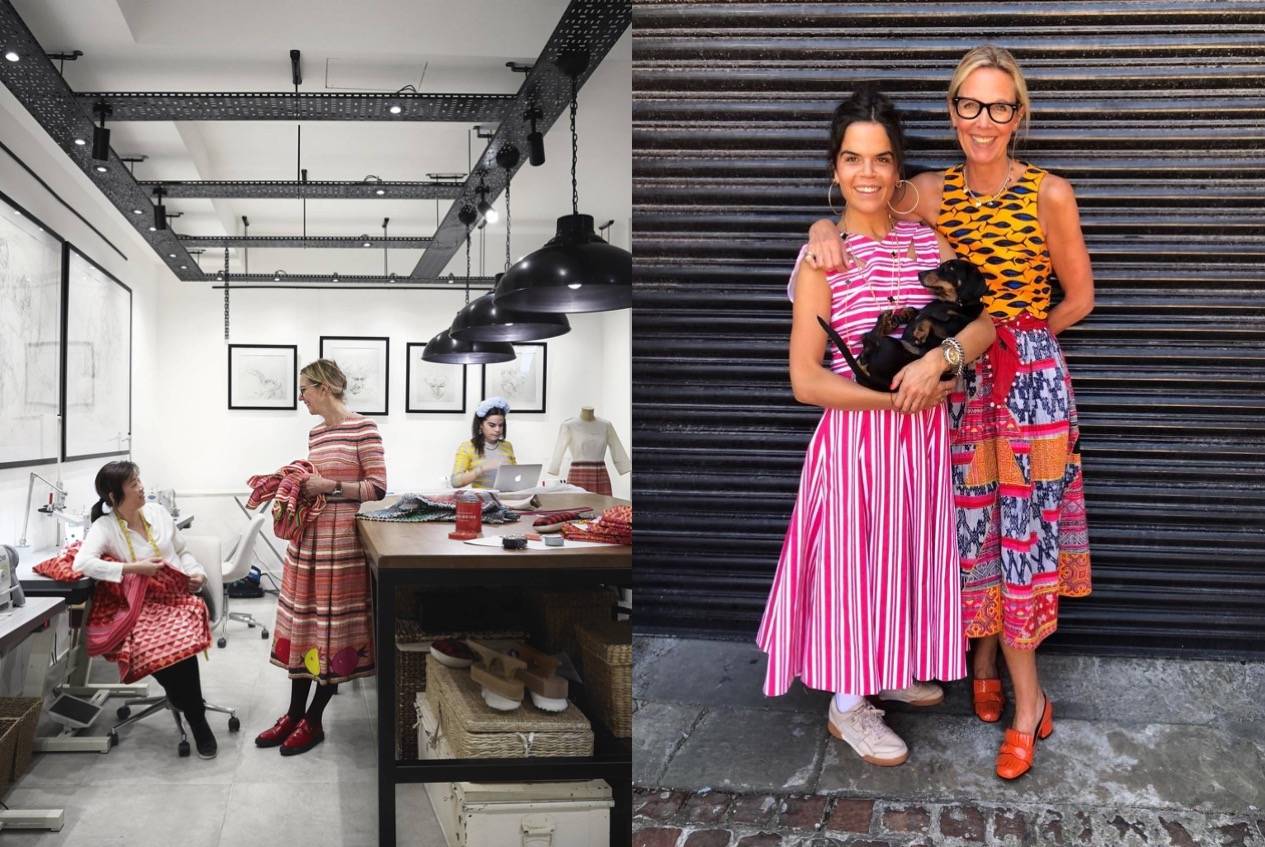 LAY LOVES: Eponine's new collection of Japanese cotton dresses inspired by Japan's cherry blossoms. The beautifully bright colours can't help but make you happy!
Here's our 'Starter for 10' with Nina...
1. What's the last thing that you heard or read that motivated you?
"The Source" by Dr Tara Swart. The most glorious of books.
2. Today's WFH look?
Currently rockin a Luca Nua Ballerina swimsuit and some yellow denim shorts, Mum is in an Eponine summer dress.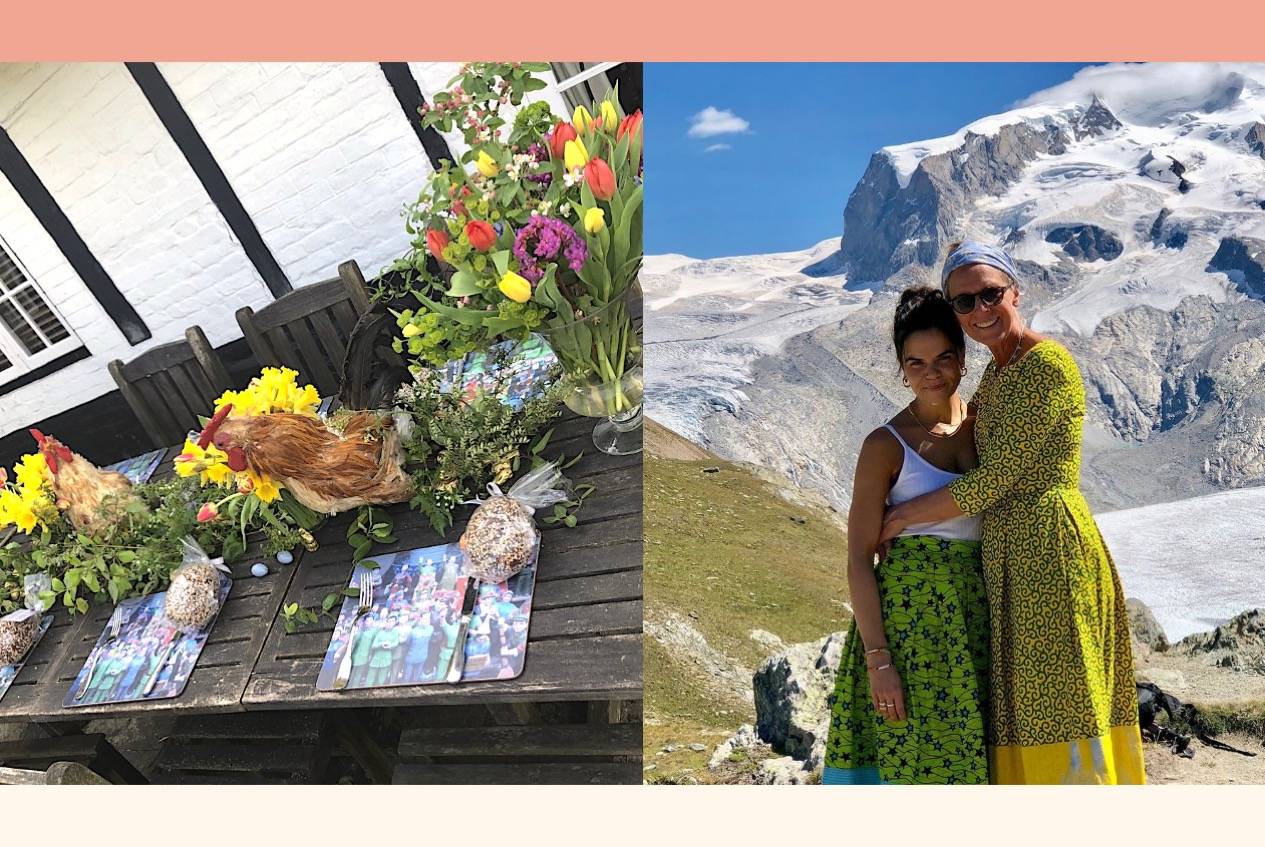 3. Top 3 Instagram accounts to follow?
@wattsplace @loulouminidachshund @goodnews_movement
4. Passport to paradise?
Walking in the mountains in Zermatt

5. What does your table look like right now?
Candles and flowers in little pots are the main feature. But we step things up a notch for special occasions... here was the table on Easter Sunday.

6. London's hidden gem?
Knock2bag comedy night at Moth Club in Hackney is a complete joy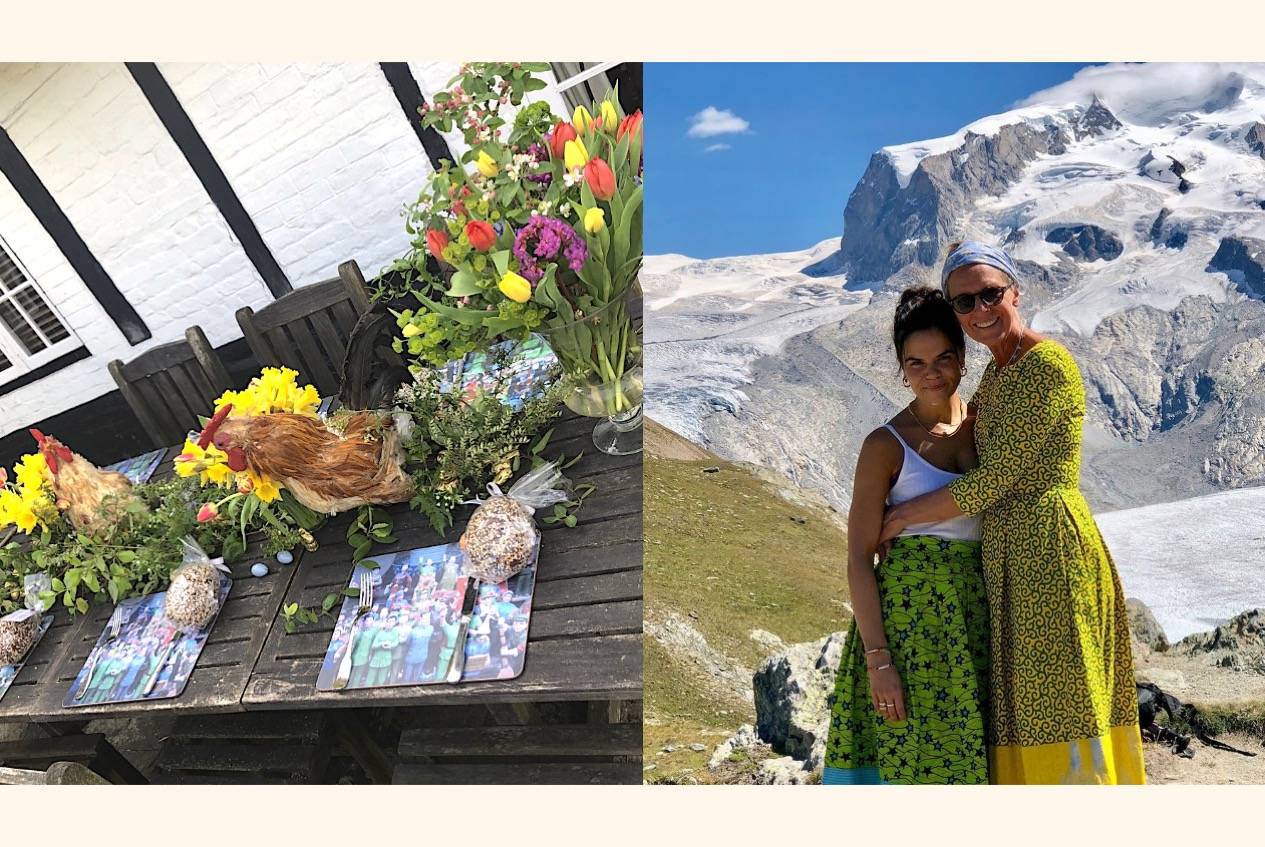 7. Shout-out to a positive movement or charity spreading joy at the moment?

WFCS - the counselling charity Mum co-founded based in South Kensington. They do amazing work and are still operating despite the lockdown via Zoom, FaceTime etc.
Email info@wfcslondon.org for more info.
8. Dream dining spot?

In a garden full of flowers at the height of summer
9. Fav flowers for the table?
Dahlias! We adore them and have spent the past few weeks planting tubers in the garden

10. Favourite Lay Look?
Fiesta Gloria (pictured). It's warm, bold and colourful - what a combo!